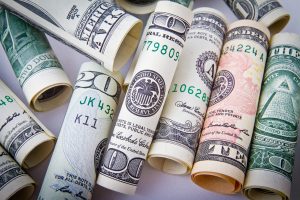 The 2019 Maryland legislative session is officially underway, and once again gambling and marijuana are set to take stage as two of the highest profile issues this winter. Healthcare, minimum wage and clean energy will grab occasional headlines, but the Blog will stay in its lane and only offer commentary on the criminal related issues set for debate in Annapolis. Marijuana seems like the less complex of the two criminal law topics because there's really only one major question, to legalize or not to legalize. There is no doubt that recreational marijuana will one day be legal in Maryland, but it's far too early to tell if this is a realistic possibility in 2019. Those who have been following the slow progress of state cannabis law believe 2020 is the more likely year for recreational sales to debut. Legalizing recreational use will certainly not be the only marijuana issue up for debate, as lawmakers will be forced to deal with lingering medical marijuana questions such as limiting the ability of large national corporations to buy out or undercut local grow operations and dispensaries. There will also likely be a host of issues tossed around pertaining to the number of grower and dispenser licenses that are available, and when these licenses can be issued.
As usual, the Blog will stay on top of all things cannabis in this year's legislative session, but sports gambling may actually produce more headlines coming out of Annapolis. Maryland clearly missed the boat on taking advantage of a recent Supreme Court decision that made it unconstitutional to prohibit states from offering legalized sports gambling. New Jersey and neighboring Delaware were ready to pounce as soon as the decision came down, and their sports books were up and running within weeks. Both states have been raking in tax revenue for almost a year now, and casinos and racetracks in these states will be jam packed on Super Bowl Sunday (likely with a number of Maryland residents). In order to make up for the lack of foresight of previous lawmakers this year's Senators and Delegates may try their hand at bending the State Constitution to legalize sports gambling earlier than once thought possible.
The State Constitution specifies that major expansion of commercial gambling must be a decision left up to voters by way of a referendum. The last referendum took place in 2012 when voters approved table gaming such as blackjack and poker and green-lit the new MGM National Harbor Casino in Prince George's County. There were no gambling referendums in 2018 and the next chance to hold one will be in 2020, though many feel this is too long to wait due to the amount of revenue at stake. One potential solution could be to place sports gambling under the control of the state lottery, and treat wagering as just another lottery game. But taking bets on the Patriots to win the AFC is much different than selling Ravens scratch-off tickets, which is why the proposal could end up sparking intense litigation. And even if this lottery idea passes the General Assembly and is signed by the Governor, there is no guarantee that any bets will be placed before a potential 2020 referendum, as implementing new programs quickly and efficiently is not one of Maryland's fortes. There are too many regulatory issue to be hammered out, and simple questions such as where betting would take place and potential tax percentages are yet to be answered.
For now, we'll sit back and follow as the drama unfolds without getting too excited. Either way the first legal sports bet will not likely be placed until the back half of 2020, and just maybe gamblers will be able to spend their winnings at a local recreational dispensary. Benjamin Herbst is a criminal lawyer that handles drug cases such as marijuana distribution and possession with intent to deliver, and also defends those charged with casino trespass, theft and counterfeit currency violations. Contact Benjamin anytime for a free consultation at 410-207-2598.
Resources
Maryland General Assembly faces complex issues in new sports gambling quest, pressboxonline.com.