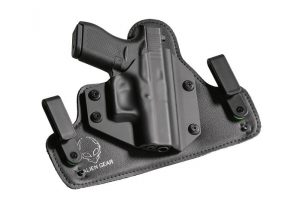 The Maryland State Police recently issued an agency-wide memo instructing its employees to continue to uphold the HQL law, which was just declared unconstitutional by a panel of three federal judges last week in Richmond.  Citing the infamous 2022 Supreme Court decision out of New York, the Fourth Circuit Court of Appeals ruled 2-1 that Maryland's Handgun Qualification License is overly burdensome and not consistent with historically accepted limitations on firearm purchases.  Gun lobbyists from the NRA hailed the ruling as a major victory, while state officials including the Governor and the Mayor of Baltimore City expressed displeasure with the decision.  When the ruling came down last week the Governor's Office issued a statement expressing a desire to continue to fight for the HQL, but this week the Attorney General's Office stated they are weighing their options.  Enforcing the HQL despite the recent ruling may not end up being much of a story, as the decision has yet to become legally binding.  The federal court has not issued a mandate yet and will not do so until 7 days after the 14-day window to request a rehearing has expired.  If the State does not request a rehearing the mandate to strike down the HQL process would go into effect on December 11.  The State could also seek review by the Supreme Court though based on the Bruen ruling out of New York it would be unlikely to prevail.
The Blog will continue to follow this exchange between the courts and a state that is predominantly anti-gun.  Some lawmakers may try to circumvent this federal trend to loosen the state's gun laws by introducing bills when the legislative session commences in January in Annapolis.  While these bills can sometimes create a few news headlines for attention hungry members of the House or Senate, they will likely be shot down by more experienced members of the judiciary committees.  Local politicians have already tried to circumvent state federal law by enacting county ordinances that restrict handgun possession beyond what state law allows.  A recent opinion in the Montgomery County Circuit Court struck down a county ordinance that prohibited firearm possession within 100 yards of any public or private place of assembly including schools, daycare centers, libraries and businesses.  The ordinance brashly attempted to start the measurement from the edge of the parking lots of these places, which would have restricted firearm possession of a licensed individual while traveling on a state highway.  Another provision of this overturned law attempted to restrict possession of ghost guns by outlawing privately manufactured gun parts without serial numbers.  Once again, this attempt to circumvent state and federal law was struck down by a judge for being overly broad and more restricted than state law.
January is shaping up to be an interesting month in Annapolis, and we will be providing updates on all the criminal law developments, including those aimed at banning ghost guns and making it more difficult to wear, transport and carry a firearm.  If you or a loved one has been charged with a firearm crime, contact Maryland gun possession lawyer Benjamin Herbst anytime for a free consultation.  Benjamin vigorously defends adults and juveniles in all Maryland courts from the Eastern Shore to Western Maryland.  He has won jury trials for offenses such as possession of a firearm by a convicted felon, use of a firearm in a crime of violence and possession of a firearm by a minor.  Benjamin also specializes in warrant recall motions, bail review hearings for gun offenses and domestic crimes and is an experienced Maryland violation of probation attorney.  Contact Benjamin anytime for a free consultation at 410-207-2598 and learn what defenses may apply to your case.