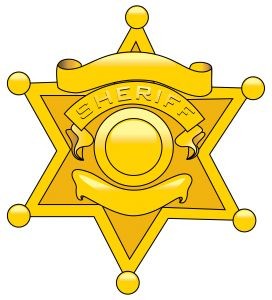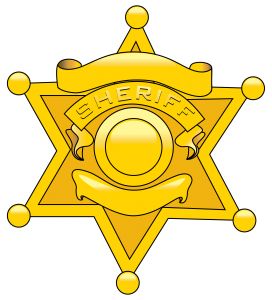 Anne Arundel County Police recently arrested a 64-year-old man from Annapolis after he was allegedly wandering around Jennifer Road sporting an FBI hat and a gold-colored badge around his neck.  Police responded to the scene to make contact with the man, where he allegedly informed officers that he was an ATF agent.  To make matters worse the man also reportedly exposed himself and urinated in the road.  Police were eventually able to arrest the man, and later charged him with impersonating an officer, indecent exposure, disorderly conduct and a violation of the alcohol and beverage code for disorderly intoxication.  The man was ultimately released on his own recognizance for the impersonation charge, but he remains locked up at the detention center due to a separate case involving possession of a loaded handgun and intoxicated endangerment.
Just one day after the defendant was released on the impersonating charge, he allegedly showed up at the Anne Arundel Medical Center and threatened to kill a patient.  The threat was made to third party and not directly to the patient.  The man was escorted outside the hospital by security, and when police showed up, he was found to be in possession of two firearms.  He was arrested and charged with two counts of firearm possession and intoxicated endangerment for his behavior toward the hospital staff.  Responding officers initially recommended charges of first-degree assault, but since the threat to kill was made to a third party, the law does not support a charge for assault.  The defendant also did not brandish or point his firearms at anyone, and thus there was no evidence to support assault with a firearm.  After being arrested and booked the defendant was held without bail and committed to the hospital for further evaluation.  At the station he took a preliminary breath test, which revealed an alcohol content of almost three times the legal limit to drive.
During the time between the male defendant's two arrests, another individual was arrested for impersonating an officer in Anne Arundel County.  Just 5 hours after the man was initially arrested on Jennifer Road, a 32-year-old Glen Burnie woman was arrested under similar circumstances.  Around 10 p.m. Anne Arundel County Police responded to a gas station for a call about a woman asking to buy drugs from patrons.  Police made contact with the woman as she was seated in her vehicle and noticed her sitting with her head slumped over, and suspect cocaine and a straw in the center console.  The responding officer also noticed signs of impairment when talking to woman.  According to the charging document the woman told the officer she was an undercover police officer herself, but could not provide any further proof.  Based on these observations the officer ordered the woman out of the vehicle to investigate further, but she refused to comply.  After a struggle that lasted more than 5 minutes the officer was eventually able to detain the woman.  She was ultimately charged with DUI, impersonating an officer, possession of CDS, disorderly conduct, resisting arrest, obstructing and hindering and disorderly intoxication.  Under Maryland law a person can be charged with DUI even if they were not actually driving.  The law only requires the State to prove a person intended to drive.  Intent can be proven with evidence a person was in physical control of a motor vehicle, which typically means they are in the driver's seat with the keys accessible.  This defendant was held without bail by a judge at the Glen Burnie District Court the following day, and remains in custody.