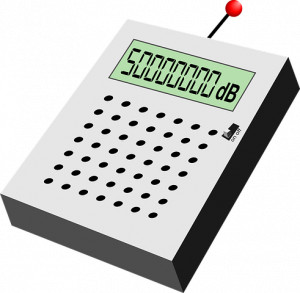 The Town of Ocean City, Maryland's only incorporated beach town, is considering strict noise ordinances that would potentially criminalize loud behavior on the popular boardwalk.  The regionally famous boardwalk is home to dozens of businesses including restaurants and hotels, and many have expressed frustration over the unpoliced noise.  The same boisterous activity that attracts the crowds to the southern end of town may also be pushing tourists from actually doing business on the boardwalk.  Families and other visitors still love coming to visit the boardwalk, but many are inclined to sleep or have a sit-down meal elsewhere due to the noise and commotion.
Last summer the town retained noise consultants to establish baseline decibel levels for certain parts of the boardwalk, and then worked from there to propose potential limits.  These limits would be based on the specific location and time of day, with enforcement being conducted in a standardized method.  The city has already established that daytime activities run from 7 a.m. to 10 p.m. on weekdays and 7 a.m. to midnight on weekends.  If the ordinance becomes effective this summer there would likely be an influx to town police officers hitting the boardwalk with handheld decibel meters when the clock strikes 12.  Anyone convicted of the new noise violations would likely face up to 90 days in jail and a $500 fine if the ordinance classifies the offense as a misdemeanor.  Ocean City already has some of the strictest local ordinances in the state, and various acts that would otherwise be punishable as a civil infraction are criminalized in in OCMD.
Alcohol violations are typically charged as civil infractions under Maryland law, and violators are ticketed and told to appear in court.  Their cases are classified as CZs rather than CRs and are not punishable by the possibility of incarceration.  On the other hand, in Ocean City these same violations carry the potential for up to 90 days in the Worcester County jail.  Thankfully, three months in the county lockup is an unrealistic punishment for walking down Coastal Highway with a White Claw, but the bigger issue is that any offense punishable by jail time gives the police the authority to arrest.  Not only does an arrest trigger irreversible consequences such as a permanent FBI record, but it also allows the police to search a person and his or her belongings.  Search incident to arrest is a powerful evidence gathering tool for police, and often the secondary offenses based on items recovered in searches are greater than the initial reason for the arrest.