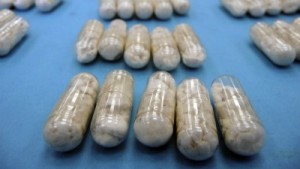 This week in the Baltimore City federal courthouse a 40-year-old Salisbury man pleaded guilty to possession with intent to distribute heroin using the dark web.  According to facts presented in the plea agreement the defendant was an active interstate drug distributor on the infamous dark web, which is a part of the internet designed to conceal the identity and location of users through specialized software programs.  However, once an individual becomes a suspect in a criminal operation law enforcement officers can then access the web and pose as potential co-conspirators, or in this case buyers.  In this particular investigation it appears Homeland Security had an agent pose as a buyer, and other law enforcement agencies in and around Maryland joined forces to build a case.
Per the plea agreement the defendant admitted to distributing heroin throughout the country from his Salisbury apartment and storage unit on the dark web beginning in 2018.  During the summer of 2018 an undercover federal agent made two separate purchases of heroin from the defendant via the dark web using bitcoin.  The next day after each sale, law enforcement followed the defendant as he proceeded to mail packages from post offices in Salisbury and Ocean City.  The packages were seized and opened after search warrants were obtained, and both contained heroin.  The defendant continued to conduct heroin sales over the dark web, but his username was inactive for 3 months at the end of 2018.  It turned out that the defendant was incarcerated on unrelated charges in Worcester County during this time.  Less than a week after his release the defendant's dark web profile again became active.  Following more package seizures and other incriminating evidence, law enforcement obtained a search warrant of the defendant's home and storage unit in the fall of 2019.  Upon execution of the search warrant, police recovered approximately 77 grams of heroin, 41 grams of cocaine, 5 grams of ecstasy (MDMA), 33 grams of meth, 3 pounds of marijuana, cutting agents, scales, drug paraphernalia, $13,796 in cash and a .40 caliber handgun that was stolen from a Federal Air Marshal.  Law enforcement also recovered body armor, mailing materials and electronics such as a laptop and several phones.  A forensic search of one of the phones revealed a digital wallet containing over $100,000 in bitcoin.
The U.S. Attorney's Office and the defendant entered into an agreement where the defendant will serve 5 years of incarceration if the federal judge accepts the plea at sentencing in February.  This agreement or "c plea" is akin to a binding ABA sentencing agreement in state court.  The defendant has a relatively minor record in Maryland that includes convictions for misdemeanor assault 2nd degree in Wicomico County and misdemeanor malicious destruction of property in Worcester County.  It is unclear whether he has prior convictions out of state.  The 2nd degree assault conviction would prohibit the defendant from owning or possessing a firearm, though it is unclear whether the defendant was charged with illegal firearm possession.  The plea agreement may have contemplated this factor, along with other facts and circumstances such as the amount of drugs recovered and the overall scale of the criminal operation.