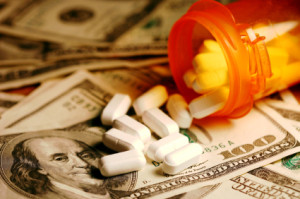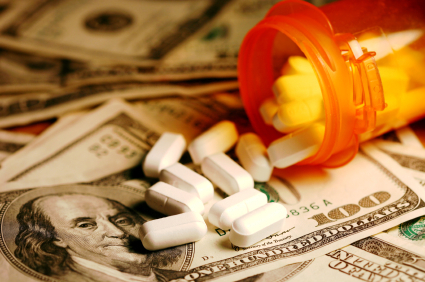 The Maryland State Police recently announced the indictments of 18 defendants in a large drug conspiracy that spanned numerous counties and stretched into Delaware. The investigation began last fall state when police investigators received information that a male suspect was involved in a drug trafficking ring operating out of Queen Anne's County. Narcotics detectives had reason to believe that this particular suspect, who lived in Kent County, assisted in the importation and distribution of large amounts of opioids including oxycodone, fentanyl, morphine, methadone and heroin throughout the state. Further investigation also revealed this suspect's alleged involvement with another Kent County man in cocaine trafficking. Both male suspects were self employed, which further peaked the interests of law enforcement officers about the possibility of ongoing money laundering. As the investigation progressed, police officers from numerous jurisdictions including Talbot County and Anne Arundel County coordinated their efforts to develop more suspects in the case. Delaware State Police, Natural Resources Police, and local departments from Chestertown and Centreville also assisted, and the culmination of this investigation occurred this past week with the announcement of 18 arrests from indictments in the Circuit Court for Queen Anne's County.
The two original suspects now face over 50 charges apiece, including multiple counts for conspiracy to distribute narcotics and CDS. According to the State Police report these two defendants allegedly conspired to import over 3.5 pounds of cocaine and 5000 pills, including 4000 of oxycodone and 50 pills each of morphine and fentanyl in just one 6-week period. The street value of these drugs is estimated at $130,000. Oddly, neither defendant faces any felony charges on these indictments; Maryland law classifies all conspiracy crimes as common law misdemeanors. But despite being misdemeanors, many of these counts carry 20-year maximum penalties, which state prosecutors will undoubtedly use as leverage to during plea negotiations. The extraordinarily high bails, one being $250,000 and the other being $350,000 also reflect the severity of these charges. There does not appear to be any physical evidence directly attributed to the two main defendants at this time (hence the conspiracy charges), though law enforcement did execute numerous search and seizure warrants and recovered a great deal of contraband. All told, there were 14 firearms, hundreds of pills, crack cocaine, marijuana and almost $100,000 dollars in U.S. currency recovered. Police also seized 15 vehicles that may be kept and then auctioned under state forfeiture laws.
The Blog will continue to follow this case as it progresses through the circuit court. It will be interesting to see whether there are any suppression issues raised in pre-trial proceedings, as it is unclear how police received all of their information. In any large-scale criminal investigation police often receive much of their intelligence from confidential informants, though CI's alone will not suffice if the kingpins are careful. Prior coordinated law enforcement operations on the Eastern Shore have benefitted from the use of wiretap warrants, which could have sealed the fate of the defendants in this case.
Benjamin Herbst is a drug distribution lawyer that handles cases in all Maryland counties, including the Eastern Shore jurisdictions of Kent County, Queen Anne's County and Talbot County. He also has extensive experience representing out of state defendants, and is available 24 hours a day for a free consultation about your criminal charges.
Resources
Maryland State Police Heroin Investigative Unit Arrests Large Scale Distributors of Illegal Opioids in Five Counties, news.maryland.gov.