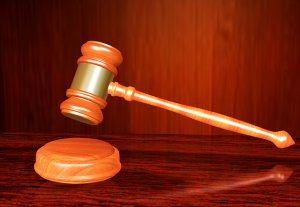 In February of 2022 a young woman from Florida was indicted for second degree murder related to an incident that occurred on the Baltimore Washington Parkway three months prior.  The government charged the woman with the intentional killing of her girlfriend after the United States Park Police determined that the defendant ran over the victim with a Ford Expedition and fled the scene.  While the defendant could have faced life in prison for attempted murder, the finder of fact concluded that the evidence supported a conviction for heat of passion voluntary manslaughter after an 8-day trial.  After considering all the facts presented at trial and mitigation presented at the sentencing hearing, a federal judge sentenced the defendant to 9 years in prison followed by 3 years of supervised release (probation).  The sentence was handed down last week at the Baltimore City federal courthouse almost 3 months after the trial concluded back in May.
According to facts presented at the trial, in the early morning of November 24, 2021, United States Park Police officers from the Greenbelt station responded to reports of a body on the side of the BW Parkway just south of Laurel.  Police did not observe skid marks or recover broken automobile parts, though two cell phones were found on the scene, with one having a cracked screen.  The investigation quickly picked up steam after the defendant herself called the Park Police to say that her cellphone had been thrown out of her vehicle and was pinging to the Greenbelt station.  The defendant agreed to come to the station to pick up the phone and upon arrival gave an initial statement that likely cemented her status as the prime suspect.
While the defendant denied committing any sort of violent act, she did admit to driving the victim, and after allegedly being hit by her passengers in a scuffle, pulling over and ordering the victim and another person out of the vehicle.  The defendant claimed she was driving a Nissan, which Park Police officers observed at the defendant's mother's house in Washington D.C. a few days after the incident.  Detectives also noticed a Ford Expedition with a vanity license plate that spelled out the defendant's first name, and immediately became suspicious of this vehicle.  The Expedition had visible front-end damage and in a second interview the defendant admitted to driving it on the morning of the incident.  Forensic examination performed by the FBI eventually concluded that the victim's DNA was present on an indentation on the vehicle's hood, which likely was more than enough to support the government's indictment.