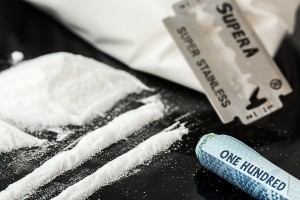 Last week a Berlin man was sentenced to 7 years in prison followed by 3 years of supervised release for possession with intent to distribute cocaine.  The incident in question occurred back in 2018 in Worcester County where the man had been under investigation by the Worcester County Criminal Enforcement team.  The WCCET was also working with various local law enforcement departments including the Ocean Pines and Ocean City police departments.  While conducting surveillance of the defendant's home, investigators saw another suspect enter and exit the home in a manner consistent with a drug transaction.  A traffic stop was conducted and police discovered cocaine and a glass pipe.  Upon being questioned, the suspected purchaser admitted to having just made a drug transaction with the defendant.  This traffic stop provided law enforcement with the requisite probable cause to obtain a search and seizure warrant on the defendant's home, which was executed a short time later.  Upon execution of the search warrant, the criminal enforcement team located almost 400 grams of crack cocaine, cutting agents, a scale, three cell phones and $1,472 in cash.  Additional search warrants were obtained for the phones, and upon executing these warrants police discovered text messages that indicated the defendant was allegedly involved in drug trafficking.
The defendant was originally charged in the Snow Hill District Court and released on bail at the end of September, 2018.  His case was then transferred to the Circuit Court for Worcester County upon the filing of felony charges, but just a few months later he was arrested again on a separate federal warrant.  Upon being arrested by the feds the defendant was found in possession of cocaine that he tried to discard as police approached.  The defendant also had possession of a cell phone that was subsequently searched.  Text messages revealed that he was allegedly still actively engaged in drug distribution since his release on bail from the state charges, and the feds were not too pleased with this alleged behavior while out on bail.  The Worcester County Circuit Court case was ultimately dismissed by the State and the Eastern Shore defendant was charged in federal court by the U.S. Attorney's Office in Baltimore.  Now, nearly four years after the original incident, this defendant finally learned his fate in the drug case, and he will likely serve about 6 years behind bars. Of course, this sentence does not include any other open cases the defendant may have in state or federal court, as the U.S. Attorney's press release did not provide further detail about the Berlin man's 2019 federal warrant.
The feds do not typically pick up mid-level drug distribution cases that do not involve firearms, and this is especially true for the cases that originate from the Eastern Shore jurisdictions such as Worcester County and the Salisbury area.  There is actually a federal courthouse in Salisbury, but it is not used for felony criminal prosecutions.  When the feds pick up a case from state court, they still must use the local law enforcement officers as witnesses should the case go to trial.  After all, it was not the DEA, ATF or FBI that made the original arrest or executed the search warrant.  It is not ideal to have a dozen or so law enforcement officers on standby to testify when they are working 2 hours away, but this case seemed to strike a chord with the feds to the point that logistics didn't matter.
The Blog continues to pay close attention to federal cases that normally would be handled in state court, as federal criminal dockets are no longer dominated by child pornography, public corruption and fraud cases.  Guns, robbery and drugs now account for a large share of the caseloads in Baltimore and Greenbelt, and the trend is not showing any signs of reversal.  If you have a state or federal criminal case, or are being investigated by law enforcement contact Maryland criminal lawyer Benjamin Herbst anytime for a free consultation.  Benjamin has successfully handled hundreds of gun crimes and drug charges in Maryland, and is available 7 days a week for a free consultation at 410-207-2598.  He can explain your charges and the defenses that may be available to you, and offers payment plans in both federal and state cases.  Benjamin is also an experienced Florida criminal defense attorney who has won dozens of jury trials for felony charges such as robbery, drug trafficking, aggravated assault and possession of a firearm by a convicted felon.
Resources:
Eastern Shore Man Sentenced to Seven Years in Federal Prison for Possession of More Than 300 Grams of Crack Cocaine with Intent to Distribute, justice.gov.