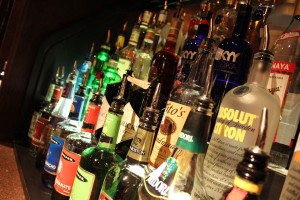 Maryland State Police troopers were extremely busy over the July 4th holiday, and recently reported the arrest of nearly 100 drivers over the long weekend.  From Friday the 1st through Monday the 4th 95 drivers were arrested on suspicion of drunk or drugged driving and cited with numerous other traffic violations.  The State Police conducted DUI saturation patrols on Route 50 in Anne Arundel County and the lower Eastern Shore, and also worked patrols on I-695 in Baltimore County, I-70 in Howard County and I-495 in Prince George's and Montgomery Counties.  Troopers and officers from various departments such as the MDTA Police issued 1,396 citations on interstates 695 and 70, and an additional 852 along Route 50 in Talbot, Queen Anne's, Anne Arundel and Prince George's Counties.  Ocean City Police officers and Deputy Sheriffs from Wicomico and Worcester Counties also likely arrested several impaired drivers over the weekend, and drunk driving arrests will continue to add up over the summer.
The sheer number of citations issued over the weekend seems extremely high, but keep in mind that each time a person is arrested for DUI in Maryland they almost always receive at least 3 citations.  Police typically charge DUI and DWI as well as DUI Per Se if the driver took a breath test and blew over .08.  In addition, there is often a traffic infraction that justifies the original stop, such as speeding, failing to stay right of the center and/or failure to obey a traffic control device.  A driver will typically be issued a traffic infraction along with the impaired driving tickets.  Also, it is almost common practice for the Maryland State Police to charge a person with reckless driving and negligent driving when they arrest a person for drunk driving.  If you are charged with DUI in Maryland, it is not beneficial to prepay the traffic citations associated with the case, as they will ultimately be set for trial along with the impaired driving citations.  Paying the citations will result in points being assessed by the MVA, and could also cost hundreds of dollars.  In most cases the non-jailable traffic citations end up being dismissed by the State's Attorney's Office pursuant to a plea on one of the more serious citations.  A driver cannot be sentenced on more than one impaired driving ticket, so do not be alarmed when you see two or more similar citations.
The Blog will continue to follow trends regarding DUI arrests in Maryland over the course of the summer, and may post a follow up article as the various police departments release information about stops and arrests.  If you have been charged with a traffic violation, contact Maryland DUI lawyer Benjamin Herbst anytime for a free consultation.  Benjamin has successfully represented hundreds of clients charged with impaired driving, and he has extensive experience representing out-of-state defendants and repeat offenders, as well as federal DUIs and individuals charged with DUI while transporting a minor.  Benjamin has won numerous jury trials and has argued for the dismissal of evidence based on illegal stops.  Anyone who is arrested for impaired driving may also face MVA license suspensions ranging from 6 months to a year, which are separate from what happens in the court case.  Benjamin can help on this end as well and has successfully handled numerous MVA hearings at the Office of Administrative Hearings or OAH in Hunt Valley.  Recently, Benjamin successfully argued that the State Police had not provided sufficient evidence that his client was in control of a motor vehicle when arrested for DUI, which led to the restoration of his client's full driving privileges.  Contact Benjamin anytime to discuss which defenses may be available in your case at 410-207-2598.  The Herbst Firm represents clients in all Maryland jurisdictions including the federal courts in Greenbelt and Baltimore, and also accepts criminal defense and DUI cases in Florida.
Resources:
Police Arrest Almost 100 Drunk Drivers Through Independence Day Weekend, news.maryland.gov.