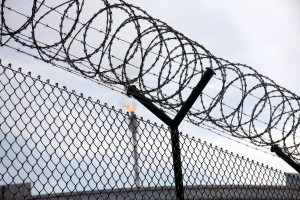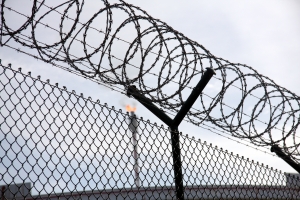 Last week two Maryland defendants were sentenced to more than a decade in federal prison for drug distribution charges that were far from run of the mill. The first case originated in Annapolis where the defendant, a 25-year old Howard County man, met up with a female buyer and sold her heroin. The next day the female buyer was found unresponsive in her Bowie apartment, and was pronounced dead on the scene after Prince George's County paramedics were unable to revive her. Law enforcement arrived and recovered a dose of heroin, and in an effort to locate the suspected dealer took possession of the female's cell phone. Sure enough the defendant sent a text just a short time later offering to sell her more heroin. Police officers responded to the text posing as the female victim, and made arrangements for another drug deal. Police conducted a traffic stop of the defendant's vehicle near the pre-arranged meeting place for the drug transaction, and observed white powder on his pants as he stepped out of the car. Police also observed white powder and a small folded piece of paper on the floor by the passenger seat where the defendant had been sitting. There were three other individuals in the car including two minor children. Search in incident to arrest yielded the cell phone that had been used to set up the drug deals.
Rather that challenge the legality of the search and seizure, the defendant elected to admit to the allegations and plead guilty. There could have been a variety of legal arguments aimed at suppressing the physical evidence recovered from the defendant and the vehicle, but it is unlikely the defendant would have prevailed. The defendant did not have standing to challenge the seizure of the victim's cell phone, and it is not illegal for the police to pose as a drug buyer and set up a totally fictitious deal. It is not clear exactly how the traffic stop transpired, but police likely had probable cause to arrest the defendant after observing the white powder on his pants, and/ or confirming that he was indeed the person who agreed to sell heroin to the victim. Once police recovered the defendant's cell phone getting a signed warrant to search the phone would have been a foregone conclusion. In addition to pleading guilty to distribution of heroin, the plea also required the defendant to admit that a person died as a result of his role in selling the heroin. While the defendant did not plea to an enhanced crime for the sale of narcotics resulting in an overdose, it was made part of the permanent court record and undoubtedly factored in to sentencing considerations. The presiding judge at the Greenbelt federal courthouse would have also considered the defendant was not a first offender, as he has a robbery conviction from Baltimore County, as well as several other contacts with law enforcement.
Just one day after the defendant in the heroin case was learned his fate, another convicted drug dealer was sentenced 11 years in federal prison for possession with intent to distribute cocaine and marijuana and conspiracy to distribute more than 5 kilograms of cocaine. This case also spanned multiple jurisdictions, as police officers were called to investigate an armed robbery in Baltimore County. Upon identifying a suspect for the robbery, police executed a search warrant in Glen Burnie, and recovered large amounts of cocaine, cash, marijuana and two guns. This case did not end with a plea bargain, but rather went all the way to trial, where a federal jury convicted the defendant after 5 days of testimony. The original robbery and subsequent search occurred in 2016, but the defendant fled prior to his first trial date in November of 2018. He was a fugitive for more than a year before being captured and brought to trial this past spring.
While we have published a number of posts commenting about the how the feds continue prosecuting cases normally reserved for state courts, these two cases were probably more complex than a traditional street level drug dealer bust. Both cases spanned multiple state jurisdictions and involved numerous law enforcement agencies. There were also exacerbating circumstances that elevated these cases to much more than simple drug busts, thus federal prosecution was unsurprising. We will continue to post on the overlap between state and federal prosecutions, especially as the feds become more involved in policing Baltimore City.
If you have been charged with a gun or drug offense in state or federal criminal court contact Maryland criminal lawyer Benjamin Herbst anytime for a free consultation. Benjamin offers free consultations and flexible payment arrangements for all defendants charged with drug distribution, illegal handgun possession, possession of a firearm by a disqualified person and all other criminal offenses.
Resources
Baltimore Heroin Dealer Sentenced to 10 Years in Federal Prison for Distribution of Heroin, Baltimore Cocaine and Marijuana Dealer Sentenced to More Than 11 Years in Federal Prison.  Justice.gov.