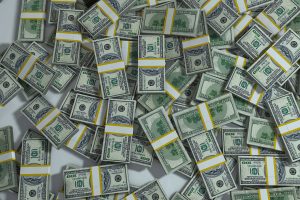 The chief of the Maryland Transportation Authority Police has resigned after serving as the agency's top cop for more than three years.  A department press release gave little details as to why the 29-year police veteran stepped down, but various media outlets are reporting that allegations of misconduct related to time stealing led to the resignation.  In addition to the chief calling it quits, his wife, a MDTA lieutenant assigned to BWI airport, has reportedly been suspended pending an investigation into similar allegations of time stealing.  With more than 500 sworn officers, the MDTA police is the eight largest law enforcement agency in Maryland.  It is primarily tasked with policing the state's major bridges and tunnels, including the Baltimore Harbor tunnels along interstates 95 and 895, as well as the Chesapeake Bay Bridge.  The MDTA police is also the primary law enforcement agency operating at BWI airport and the Port of Baltimore.  Most of the MDTA Police's work involves traffic violations such as speeding, DUI, driving an uninsured vehicle and driving on a suspended license, but its officers also investigate criminal acts that occur within its jurisdiction.  Officers are always looking for illegally possessed firearms at the Port of Baltimore and BWI, as well as on the highways they patrol.
There has been no official word whether the former chief and his wife will be charged with any criminal offenses, but a full investigation is almost certainly taking place.  The pair could end up being charged with theft and misconduct in office if investigators find evidence that they inflated time sheets in order to increase their paychecks from the state.  Misconduct in office is a serious criminal offense under Maryland law, as judges and prosecutors treat any breach of public trust with a great deal of scrutiny.  In addition, Judges and prosecutors know that cases involving higher profile public employees often bring media attention, which could lead to defendants being treated more harshly than anonymous public employees.  The chief of a large state police agency who was appointed by the governor and makes close to $200 thousand per year is certainly a high-profile defendant, and his case will create major headlines if charges are filed.
The exact charges the pair may be facing depends on their specific acts, and the amount of their alleged scheme.  Misconduct in office is the catch all common law offense that most government officials in this situation would face.  It is a misdemeanor with no specific maximum penalty, but jail time can be a realistic possibility even for first-time offenders.  A sentencing judge would not only consider the breach of trust in this potential case, but also the fact that law enforcement officers are held to a higher standard than civilians.  In addition to misconduct in office, the pair could face fraud and felony theft charges.  Any theft scheme with a total value of more than $1,500 is considered a felony in Maryland that carries up to five years in jail.  If the value of the theft or theft scheme is more than $25,000 the charge becomes more serious and the maximum penalty doubles to ten years.  The most serious theft charge in Maryland requires a value of more than $100,000, and upon conviction carries a maximum penalty of up to twenty years in prison.