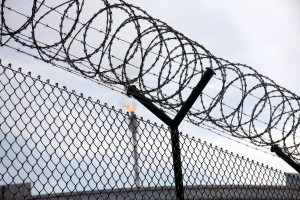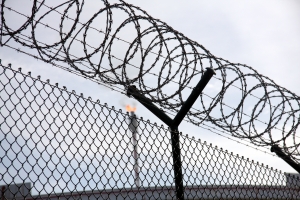 Back in February a Wicomico County jury found a 49-year-old man guilty of assault in the first and second degree and an additional count of reckless endangerment.  The domestically related incident occurred last summer, but the case was not closed until a recent sentencing hearing.  According to facts presented at trial the defendant and the victim began arguing while traveling in the victim's vehicle.  The argument then turned physical when the pair arrived at the victim's residence, and at one point victim lost consciousness while being assaulted.  Testimony from the victim revealed that when she regained consciousness the defendant had his hands around her neck, thus triggering first degree assault charges based on strangulation.  Trial lasted two days at the Circuit Court for Wicomico County in Salisbury, and then sentencing was postponed until May after the jury announced its verdict.
Delayed sentencing hearings are commonplace in most jury trials, especially violent felony cases where a conviction typically leads to a prison sentence.  The delay allows the state and defense to prepare for sentencing as well as for the judge to order a pre-sentence investigation or PSI.  In this particular case the judge handed down a 15-year prison sentence on the first-degree assault charge, which carries a maximum penalty of 25 years.  The other counts of assault second degree and reckless endangerment merged into the 15-year sentence.  Based on the fact that first degree assault is defined as a crime of violence, the defendant will have to serve at least 7.5 years before he is eligible for parole.  The defendant, who filed an appeal shortly after being sentenced, also faces an additional 3-years for a probation violation that is scheduled for sentencing in June.  The defendant is on probation in Wicomico County for a second-degree assault charge from that occurred in 2018, but was resolved in 2019.  Considering the defendant was given a straight 15-year sentence (no probation) on the felony assault, his probation will likely be revoked.  The only thing left to determine is whether the back-up time will be concurrent or consecutive to his new sentence.
Upon first glance, 15 years in prison may seem like an overly harsh sentence for a case where there was no weapon used and seemingly no allegation of permanent injury to the victim.  On the other hand, the defendant was already on probation for an assault, and has an extensive criminal history including at least three prior assault convictions.  Factoring in prior probation violations and his criminal record the defendant likely qualified as a major offender under the Maryland Sentencing Guidelines.  Therefore, his guidelines range for first degree assault with a minor victim injury would be 10 to 20 years of incarceration, and it looks like the judge gave him a sentence right in the middle of the guidelines.  First degree assault carries a harsh sentence under Maryland law, as the guidelines ranges are significantly higher than second degree assault.  The Blog may post a follow up article after this individual appears at this violation of probation hearing, and again if his appeal ends up being successful.