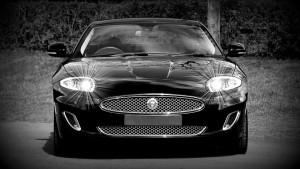 Over the past week Prince George's County Police officers arrested six boys in connection with two separate carjacking incidents.  The boys were also charged with illegal firearm possession after police located ghost guns in their possession.  The first arrest occurred at the end of last week when police located a vehicle that had been carjacked three days earlier.  After making a felony traffic stop, officers located four teenaged boys from Washington D.C. inside the vehicle and also recovered a loaded ghost gun.  All four were arrested and charged with multiple serious crimes, though it appears they will be charged as juveniles due to the fact that they were 15 at the time of the incident.  It is unclear whether the juveniles were released to their parents or remain detained at a secure juvenile facility.
The four boys will  cclappear at the Prince George's County Circuit Court for their respective trials.  While the cases will start out in the juvenile court, the State may choose to seek a discretionary waiver for some or all of the juveniles.  Maryland law allows a judge to order the transfer of a case to adult court for a 15-year-old defendant if a finding is made that the child is not fit for juvenile rehabilitative measures.  A child under 15 can only be prosecuted in adult court for an offense such as murder that carries life in prison.  Juvenile discretionary waivers are rare, and in all likelihood would not be utilized for a carjacking case unless the juvenile has an extensive history of violence.  Carjacking by definition is a serious offense, but if the facts are especially egregious the Court certainly could consider a discretionary waiver.
Just four days later Prince George's County officers made yet another carjacking arrest.  The suspects in this case were also juveniles, with one being a 16-year-old from Fort Washington, and the other a 17-year-old from Temple Hills.  Police received a call for an attempted armed carjacking on April 3 at around 1:30 p.m. in District Heights.  When officers arrived, they observed two suspects running from the scene and were ultimately able to take them into custody.  Search incident to arrest revealed that both juveniles were in possession of loaded ghost guns.  In the first three months of 2023 alone 32 juveniles and 19 adults have been arrested for carjacking in Prince George's County.  This alarming trend
Under Maryland law juveniles aged 16 and older are required to be charged as adults for gun crimes (including wear, transport or carry of a firearm) and certain violent crimes such as carjacking, armed robbery, attempted murder, first degree assault rape and other felony sexual offenses.  But, just like the State has the ability to argue for transfer of a juvenile to adult court, the defense has the ability to argue for the opposite.  These so-called reverse waivers occur when a defendant under the age of 18 at the time of the offense is facing trial in adult court and is petitioning for transfer to juvenile court.  Once the defense lawyer files a motion requesting transfer the Department of Juvenile Services will be ordered to conduct a study of the child's background and family life.  The study will then be used by the judge to determine if the case is appropriate for juvenile court.  The Court is required to weigh several factors, but the most important factor according to the Supreme Court of Maryland is whether the child is amenable for services offered in juvenile court.
Juvenile criminal law is always evolving in Maryland as lawmakers and lobbyists continue to search for better ways to implement the juvenile justice system.  Recent laws have undoubtedly afforded more protections for juveniles who are being investigated for crimes, as police are for the most part not allowed to interrogate children without the presence of an attorney.  On the other hand, 16 and 17-year-olds are still being incarcerated too often.  If your child has been arrested or is being investigated, an experienced Maryland juvenile criminal lawyer can act quickly to make sure your child's rights are protected.  Benjamin Herbst starts fighting for your family as soon as he is retained, and has a high rate of success in filing reverse waiver motions and transfer of physical custody motions.  Benjamin specializes in gun grimes such as firearm possession by a minor and use of a handgun in a crime of violence.  He also has extensive experience defending robbery, carjacking, assault, rape and attempted murder cases in all Maryland jurisdictions including Prince George's County and the entire Baltimore D.C. Metro area.  Contact Benjamin today at 410-207-2598 for a free consultation anytime.
Resources:
6 teenagers charged in connection to two Prince George's Co. carjackings, wtop.com.