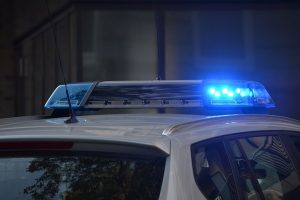 Memorial Day weekend marks the unofficial start to the summer season in Maryland's only beach town, but these days tourists from the region begin traveling to Ocean City to attend events and enjoy the night life as soon as the weather turns warm.  With graduations completed and school about to let out, it's safe to say that summer is now in full swing down at the ocean.  This being a criminal law Blog we're not here to report on the calendar of events in OCMD, but rather the host of new arrests and police activity that comes with the dramatic uptick in visitors.  This week one notable arrest took place after a New York man was pulled over for multiple traffic infractions including aggressive driving, and traveling roughly twice the 35 miles per hour speed limit on the Philadelphia Ave. section of coastal highway.  This area is one of the busiest and most heavily trafficked areas of Ocean City, so needless to say officers rushed to pull the vehicle over as soon as possible.  It seems that the actual traffic stop was effectuated without much drama, but the defendant's alleged actions that followed were anything but calm and collected.
According to an Ocean City Police Department press release, officers detected an odor of an alcoholic beverage upon approaching the defendant, and shortly thereafter determined that he was driving on a suspended out-of-state driver's license.  The defendant was then requested to complete standardized field sobriety exercises, and was arrested after becoming uncooperative during the tests.  He was initially arrested for DUI, fleeing and eluding and disorderly conduct, but it turns out these charges only represented a fraction of what was yet to come.  While the defendant was seated in the backseat of the patrol vehicle, he attempted to make a phone call from his smartwatch.  Making unauthorized phone calls while in custody is a huge no-no with police and correctional officers, but the defendant was not happy about giving up his watch to the police.  He allegedly became aggressive and kicked the arresting officer in the face chest and arms, and then kicked another officer who came over to offer assistance.  Ocean City EMS arrived on scene to treat the defendant and the officer, and the defendant was taken to Atlantic General Hospital in Berlin for treatment.  After receiving treatment for what the police deemed were minor injuries, he was taken to the police station and booked for a total of 5 criminal charges including two counts of assault on a law enforcement officer, disorderly conduct and obstructing and hindering.  He also received 16 traffic citations for charges including DUI and driving under the influence of drugs.  The defendant faces hefty fines and potential points for aggressive driving, reckless driving and negligent driving, and according to the charges the defendant's license was already suspended in the state of Nevada.
The defendant was denied bail by the District Court Commissioner, but granted release on a $25,000 bail the following day when he went before a judge.  He posted bail and now will return to court in July for his trial date.  The Blog will continue to follow this case as it progresses through the court system, and we anticipate whichever judge hears this case will not be pleased with the defendant's alleged conduct.  Aggressive driving combined with driving under the influence is a dangerous combination, especially in a crowded area such as lower Ocean City. The driving behavior combined with the alleged assault on police officers made a bad situation even worse, though the defendant may be able to challenge many of the charges in court.  He certainly is going to require a strong defense to avoid jail time and permanent convictions on his record.
Benjamin Herbst is an Ocean City criminal defense lawyer who specializes in traffic charges such as DUI, reckless driving, fleeing and eluding, exhibition driving and cases with outstanding bench warrants.  Exhibition driving is a jailable offense in Ocean City during Worcester County special event zones, and police do arrest individuals for these violations.  Benjamin also specializes in defending criminal charges such as assault, disorderly conduct and obstructing and hindering in all Maryland jurisdictions, and has extensive experience representing juveniles and out-of-state residents.  He is available 7 days a week at 410-207-2598 for a free consultation.
Resources:
Officer and Suspect Injured during DUI Arrest, oceancitymd.gov.