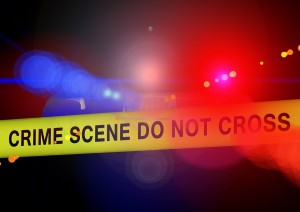 During the early and mid nineties violent crime within the city limits of Baltimore and Washington reached unprecedented critical levels. In 1990 there were 474 murders in D.C., which led to the capital city taking on the notorious title of our nation's murder capital as well. One year later a record 479 homicides were documented. Thirty miles north Baltimore was experiencing the same type of violent crime spike, with a record 353 murders taking place in 1993. Those who have studied crime in the early 90's have often attributed the murder spike to the proliferation of crack cocaine as a big business street drug. With the lucrative business came turf wars between well-funded and well-armed gangs, who would kill for much less than preserving their profitable racket.
As law enforcement became more sophisticated and local governments began focusing on cracking down on the crack epidemic, these two troubled cities witnessed a dramatic decrease in their murder rates. By 2011 there were 196 murders in Baltimore, and in 2012 there were 92 total murders in Washington, which was the lowest total since the early 1960's. These numbers, although nothing to be proud of, have remained fairly consistent over the past decade until last year, when troubling data came from both cities. Baltimore reported a staggering 344 homicides in 2015, which factoring in the city's population decrease actually translated into a higher per capita murder rate than the record year of 1993. This was a 63 percent increase from 2014, and Washington wasn't much better after reporting a 51 percent jump in homicides from 2014 to 2015. These increases were so significant that they almost single handedly caused the national murder rate to spike 13.3 percent last year. Chicago is also partially responsible, but their rate increased by a much lower 13 percent.
It is almost impossible to pinpoint an exact cause for the rise in murders and other violent crimes. In Baltimore though at least some of the spike can be attributed to the unsettled atmosphere following the spring riots, which also led to some western district police precincts decreasing their normal crime fighting tactics and deliberately becoming less of a presence. The spike in Washington is more of an enigma, though the some of the same factors could have contributed to the violence in D.C. Urban police officers in the entire country were undoubtedly hesitant to be proactive while on duty last spring and summer, as the whole world was watching with a microscope.
So far this year there does not seem to be much hope for reversing the murder spike in Baltimore, as there have already been 56 homicides in the first three months of 2016 (there were 51 last year from January to March). This past week was especially violent with 12 gun related killings, and multiple injuries from city shootings. The Blog will continue to report on this alarming trend, with the hopes of a post with better news over the summer. Benjamin Herbst is a Baltimore criminal defense attorney who specializes in handgun offenses and representing those charged with violent crimes such as robbery and murder. Contact Benjamin today for a free consultation about your case.
Resources
Are homicides up? A look at Baltimore crime numbers to start 2016, baltimoresun.com.