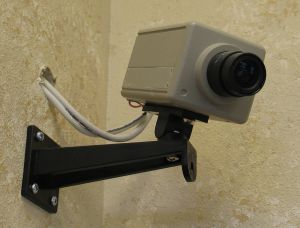 The Baltimore City Police Department is currently working out the details of a plan to begin video recording police interrogations for violent crimes. While the Baltimore City Police Department is the eigth largest in the county it is certainly not the most technologically advanced. Hundreds of police departments across the country currently record police interrogations for almost any crime including the Baltimore County Police Department. Some jurisdictions, including Washington D.C., go as far as requiring video recording for all police interrogations. In 2008, the Maryland General Assembly endorsed the use of video recorded interrogations, but did not decide to require them. As a result of the endorsement, the number of police agencies using video recording in Maryland has nearly doubled.
Baltimore Police began to incorporate video recording several years ago in an effort to update investigation capabilities in its sex crimes division. The Baltimore City Police Department will now undergo another video recording update, but initially only for serious crimes such as murder and gun crimes involving a shooting. City police commissioner Frederick Bealefeld III is on record as being committed to institute video recording for violent crimes in a cost effective and informed manner. Baltimore Police must first purchase and install video recording equipment and then train detectives in the art of interrogating a suspect on camera.

Initiating a video recording program for police interrogations does not carry the same financial burden as is did several years ago. Recording equipment has become cheaper, more effective, and less complex to install and use. Modern recorded interrogations are also stored digitally, thus eliminating the cost and storage space requirements of video tapes or DVDs.
Video recorded interrogations will have obvious advantages for Baltimore police detectives. The rules of evidence will typically allow a video recorded interrogation to be played for the jury during a criminal trial. A properly trained detective can secure a confession required to make an arrest, and at the same time can provide a criminal prosecutor with a powerful piece of evidence to secure a conviction. Video recorded interrogations can also serve to allay the public's concern that interrogations are the result of coercion and extreme pressure. A trained detective will typically read the suspect his rights on the video recording regardless of whether it has already been done, and have the suspect admit that he or she is giving a free and voluntary statement.
Suspects, criminal defendants, and even Baltimore defense lawyers may also receive benefits of video recorded interrogations. Arresting officers or detectives will have a harder time introducing evidence of a false confession. Baltimore juries will soon come to expect that every confession will be on video, and Baltimore criminal defense lawyers can point out when this expectation has not been not met. If a suspect confesses at the scene of a crime and then later refuses to give a statement or denies criminal involvement on video then the crime scene confession will be less reliable. A future post will go into further detail about the pros and cons of video recorded interrogations.
Benjamin Herbst is a Maryland criminal lawyer specializing in all criminal charges including gun crimes and sex crimes. If you or someone you know has been charged or is being investigated for a crime anywhere in Maryland, including Baltimore City contact The Herbst Firm at 410-207-2598 for a free consultation.
References
Baltimore police moving toward videotaped interrogations, baltimoresun.com, April 12 2012.