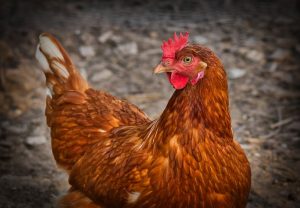 Three Eastern Shore men were recently sentenced in the Baltimore City federal courthouse for their roles in an organized scheme to steal thousands of dollars of chicken parts and transport them for sale in New York City. According to the plea agreement the three men participated in this theft scheme over the course of eight months beginning in April of 2015. Two of the men were employees at a chicken processing plant in Cordova, Maryland, while the third was a truck driver for a shipping company that was contracted by the plant to transport its products. The two employees devised a scheme to bypass the plant's inventory system and load pallets of frozen chicken onto their co-defendant's truck. The truckloads bound for New York carried a combination of properly scanned pallets that would be sold to legitimate customers and unscanned pallets that would be sold illegally, with the three men keeping the profits for themselves.
In December of 2015 another chicken plant employee observed the two co-defendant employees loading unscanned pallets of frozen chicken onto the co-defendant driver's truck. After questioning the two co-defendants he then reported his observations to a supervisor who notified the trucking company. The driver apparently ignored an order from the trucking company to return to the plant, and brazenly continued on to New York. GPS locators on the truck showed that the driver made the legitimate deliveries, but also stopped at unauthorized locations to sell the unscanned chicken. On top of all this, law enforcement officers recovered social media posts of the truck driver in the cab of the truck flashing cash he had received from selling the stolen chicken, and text conversations between co-defendants about marketing their stolen product.
The youngest of the three, a 39-year old from Easton, was sentenced to 7 months in jail followed by three years of supervised probation. A few days earlier the 43-year old defendant from Easton received a year in jail followed by probation, and the 58-year old truck driver from Delaware received four months jail with probation upon his release. The three defendants were also ordered to pay almost $250,000 in criminal restitution as part of their sentence. This figure was estimated by the chicken plant's insurance company that is now on the hook for a quarter million dollars.
The FBI and the Maryland State Police both investigated this case, though the federal government handled the prosecution. The defendants were charged with interstate transportation of stolen chicken parts, which by no means is a common offense. The sentences were representative of a typical medium to large sized theft operation not involving guns or drugs. Had the conspiracy gone on longer than 8 months the defendants would undoubtedly have found themselves in a much worse situation. Their relatively short active jail sentences were likely influenced by their ability to pay the restitution, which is typical in theft cases. The victims are presented with a unique dilemma, as asking for lengthy jail time only decreases the odds of seeing repayment. In any theft case plea it is important to make a good faith payment of restitution prior to sentencing, so the judge sees that full repayment is a possibility. This can go a long way to achieving a reduced jail sentence or no active jail time at all.
The Blog will continue to follow future state and federal criminal cases of note, and may post a follow up article to this case if there are any additional developments. If you are a loved one has been charged or is being investigated for any type of crime feel free to contact attorney Benjamin Herbst anytime at 410-207-2598. Benjamin handles large-scale felony theft scheme cases as well as credit card fraud, shoplifting and employee theft. He also handles cases involving animal cruelty and is always available to offer a free consultation.
Resources
Eastern Shore Men Sentenced to Federal Prison for Scheme to Steal and Sell More Than $248,000 Worth of Processed Chicken Parts to Black Market Customers, justice.gov.