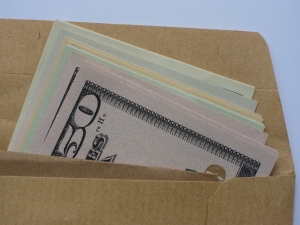 The city of Washington D.C. has agreed to settle four civil lawsuits over false DUI convictions. The civil claims for damages were filed back in 2010 by 4 men whose DUI convictions were tainted by inaccurate breath alcohol testing machines. The city has agreed to pay a total of $20,000 plus attorney's fees to the 4 plaintiffs. Two of the plaintiffs will receive $5000, and the other two will receive $8,000 and $2,000 respectively. The lawsuit alleged that city officials and police were aware that the breath alcohol testing machines were flawed, but continued to use them in criminal DUI prosecutions. As early as 2008 an independent expert informed the city that their breath alcohol machines were not providing accurate results for a variety of reasons. The machines used in D.C. are similar to the Intoxilyzer machines used in Maryland, and require regular maintenance and calibration. D.C. officials failed to do either, but that does not even tell half the story of the city's dishonest and fraudulent behavior.
Not only did Washington D.C. officials choose to ignore their independent expert's advice to maintain and calibrate the machines, they also continued to proffer to the courts that the machines had been tested. Thus trained breath technicians at the Attorney General's office deliberately mislead the court during criminal DUI prosecutions. City officials and the Attorney General also failed to disclose their knowledge of the Intoxilyler's inaccuracy to the defendants and their criminal defense lawyers via the city prosecutor's office. It is unknown whether prosecutors were aware of the Intoxilyzer inaccuracies, but if they were and failed to disclose this exculpatory "Brady" evidence, then the city prosecutors would have committed an egregious ethical violation. In summary, the city neglected to maintain their alcohol testing machines after being told to do so, failed to disclose their knowledge of the machine's inaccuracies, and then willfully and intentionally lied about both. Even more disturbing is the direct effect that this dishonest behavior had on the named DUI defendants.

Unlike in Maryland law, D.C. law states that a conviction for DUI can be based solely on the results of a breath alcohol test above .08 and, D.C. has strict mandatory minimum jail sentences for DUI cases where the breath alcohol level is above .02. Thus breath alcohol results play a greater role in determining guilt and sentencing in D.C DUI cases than they do in Maryland DUI cases. From 2008 to 2010 in Washington D.C. there were upwards of 400 DUI convictions that were based on inaccurate Intoxilyzer machine readings. According to district police admissions in 2010, all 10 of the city's Intoxilyzer machines were producing results as much as 20 percent higher than the driver's actual blood alcohol level, but this number was never confirmed by an independent source and could be even higher. If one DUI defendant was wrongly convicted due to the city's dishonesty it would be too many, but in Washington D.C. there were 400 wrongly convicted DUI defendants, many of whom were sentenced to jail.
The city is finally taking responsibility for its wrongdoing, but this should not win them any public relations points. City officials know that the truth is out, and have assumed a damage control attitude, especially since there are still 16 federal and district lawsuits pending. There is a strong possibility that more lawsuits will be filed, which could end up costing the city millions of dollars in lawyer fees and settlement payouts. The city has already promised to upgrade its alcohol testing program to be more accurate and transparent, using Maryland's testing procedures as a model. It seems as though this is too little too late, and what the city should do is direct the Attorney General launch a full fledged criminal investigation into the 2 year scandal.
Benjamin Herbst is a Maryland criminal lawyer specializing in DUI and DWI defense. Contact the Baltimore DUI lawyers at The Herbst Firm for a free consultation at 410-207-2598.
Resources
D.C. to pay 4 drivers $20,000 in challenged drunken driving convictions, washingtonpost.com, May 7 2012.