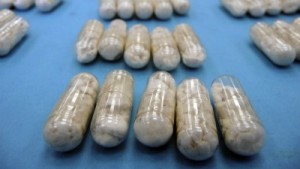 Street level drug distribution cases in Maryland are typically handled in state criminal court, as the Feds have traditionally earmarked their manpower and money only for large and complex drug trafficking rings. Times appear to be changing though due to a substance that is quickly becoming public enemy number one, and is causing the feds to expand their role in street and mid level drug trade. Fentanyl has been around for decades after first arriving in the 1960's as a popular and potent intravenous pain reliever. It then became popular in the 90's as a method of treating chronic pain in the form of skin patches. The drug would slowly absorb into the bloodstream through the skin, as the patches could effectively deliver medication for hours. There were cases of fentanyl abuse back in the 90's; those seeking a high realized that the patches could be opened, which provided access to larger quantities of the medicine that could be ingested at once. This form of fentanyl abuse was even discussed in a popular Carl Hiassen novel, though it never really made headlines. In 2005 to 2007 the drug began to appear on the DEA's radar after causing over 1,000 overdose deaths in a two-year span, but still it hardly became a national story.
Fast-forward 10 years, and the narrative has changed drastically. In 2016 fentanyl passed oxycodone and heroin as the leading cause of overdose deaths in the country. Fentanyl is now right up there with heroin as priority number one for law enforcement officers, and it might just be alone at the top. The potency of the drug, which is 80-100 times greater than Morphine is to blame for the deadly statistics, but potency alone does not tell the full story. Fentanyl has always been extremely deadly and now it's cheap and widely available. It is manufactured in labs overseas and after arrival in the U.S. is mixed or cut with other drugs such as heroin to reduce costs while not sacrificing effect. In most cases the users and even the street level dealers have no idea that their product is laced with fentanyl. It is truly a silent killer, and federal law enforcement is taking notice.
Two weeks ago the U.S. Attorney's Office announced that an Anne Arundel County man was sentenced to almost five years in prison for possession with intent to distribute over 40 grams of fentanyl. Law enforcement executed a search warrant of the defendant's residence back in 2017 and the search yielded more than 6,000 pills of the deadly narcotic as well as cash and Bitcoin mining equipment. The defendant apparently used the cryptocurrency to purchase 10,000 fentanyl pills on the dark web. In this press release following sentencing the U.S. Attorney announced that drug traffickers dealing in fentanyl face increased odds of federal prosecution, and that federal law enforcement will pursue those involved with dark web sales of the drug. Last week the federal prosecutor's office in Baltimore announced yet another fentanyl related case, this time it was the indictment of six individuals in Hagerstown alleged to have been involved in the distribution of as much as two kilograms of the narcotic. Some of the Washington County defendants also face firearms charges after multiple loaded guns were seized. Two of the defendants have prior felony convictions that prohibit them from possessing firearms under state and federal laws. Under federal law possession of a firearm by a convicted felon or other prohibited individual can result in a ten-year minimum mandatory sentence, while the Maryland version carries a five-year minimum.
In yet another press release just days after the last, the U.S. Attorney's Office revealed that a Baltimore man was sentenced to 24 years in prison for conspiracy to distribute fentanyl. This particular defendant was tied to a larger scale drug ring, and as a result he pled guilty to conspiracy to distribute more than 12 kilograms of fentanyl. Heroin, firearms and close to 1 million dollars cash were also seized as part of this bust.
With three fentanyl related press releases in the first eight days of March, it's clear the feds want to send a loud message to the public that they are actively pursuing cases involving this dangerous narcotic. Lawmakers are also proposing new ways to punish those who ignore the warning, and the Blog will follow up if any new state or federal bills become law. If you have been charged or are being investigated for any drug crime or firearm offense in Maryland contact criminal defense attorney Benjamin Herbst for a free consultation. Benjamin handles all types of charges in state and federal court including drug distribution and illegal firearm possession, and is available for a free consultation 7 days a week at 410-207-2598.
Resources
West Baltimore Drug Dealer Sentenced to 24 Years in Federal Prison for Conspiracy to Distribute Fentanyl, justice.gov.