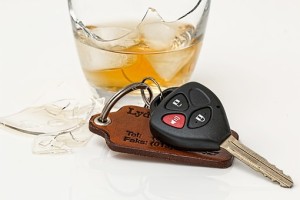 A former Washington County Circuit Court judge recently pled guilty to DUI and was sentenced to 30 days in jail at a recent court appearance in Frederick County. The judge is no stranger to appearing as a defendant, as he was also charged with DUI back in 2009. In the 2009 case the judge pled guilty and was sentenced to supervised probation, a sentence that was modified two years later to PBJ. The facts of the 2009 case were quite alarming, as the former judge was driving with a BAC of .18, more than twice the legal limit and considerably higher than the .15 threshold for enhanced penalties. In this case the judge sideswiped another vehicle at an intersection and injured the driver, and there was also a 3-year old passenger in the vehicle that luckily was uninjured. Needless to say when the judge appeared as a defendant for a second time last week he faced an uphill battle to avoid a jail sentence.
The defense likely requested a probation sentence, but this request fell on deaf ears. Instead of probation the former judge was immediately taken into custody to begin serving his month long sentence in the Frederick County Detention Center. An appeal to the circuit court was filed the same day, but the former judge remains in custody and will serve out the rest of his sentence after release was denied at his bail review hearing a week later. The former judge was not granted the benefit of probation before judgment, which means he will receive 12 points on his drivers license. He may face suspension or revocation unless a Frederick County Circuit Court judge decides to grant PBJ at his next court appearance in August, or down the road with a modification of sentence motion.
All district court judgments are subject to appeal in the circuit court, where the case starts over as if nothing ever happened. This de novo appeal process comes with a catch though; if a defendant is sentenced to jail or probation in the district court he or she will have to begin serving that sentence unless the judge specifically states the sentence will be stayed or continued. In cases where the defendant is jailed, there may be the possibility of posting a bail while the appeal is pending if the sentencing judge grants an appeal bond. The other option is to request a bail from the circuit court, which in this case proved unsuccessful.
In DUI cases and numerous other misdemeanor charges defendants are faced with the choice whether to have their case heard in district court or to request a jury trial. In Maryland all defendants charged with an offense that carries a maximum sentence of more than 90 days in jail have an absolute right to request a jury trial. This request can be filed in writing 15 days or more before the court date, or can be made on the district court trial date. Once a jury trial is requested the district court case will be closed, and the file will be forwarded to circuit court. In most jurisdictions a jury trial request will postpone the case for at least a few weeks, but in other jurisdictions the jury trial will be set sooner, or even the next day in Baltimore County cases without civilian witnesses. In Maryland it can be beneficial to ask for a jury trial in most counties, as prosecutors are generally more reasonable when it comes to less serious cases. The judges in circuit court are also more experienced, and are likely to have a better understanding of an appropriate sentence.
If you have been charged with DUI or DWI anywhere in Maryland, including in federal court, contact attorney Benjamin Herbst for a free consultation. Benjamin handles all traffic offenses and specializes in second offense / repeat offender DUI cases, and representing out of state drivers charged with DUI in Maryland.
Resources
Former Washington County judge pleads guilty to DUI, sentenced to 30 days, heraldmailmedia.com.