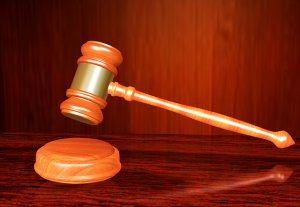 The notorious former mayor of Baltimore City learned her fate last week in federal court, and will now have to serve three years in prison followed by three years of supervised release.  The 69-year old must also pay over $400,000 in restitution to victims of her crimes, and forfeit almost $670,000 in assets including property that was purchased with illegally gained funds.  The sentence was announced by the United States Attorney's Office for the District of Maryland, the FBI and the IRS.  The former mayor will likely surrender to the Federal Bureau of Prisons within the next couple of months, and be assigned to a minimum-security facility or prison camp.  Since there is no parole under federal law, the former mayor could serve a little more than 30 months in prison, with the potential for an earlier release to a halfway house.
The former mayor was sentenced on four separate criminal counts including conspiracy to commit wire fraud, conspiracy to defraud the United States and two counts of tax evasion.  All four offenses are classified as felonies under federal law, and the mayor will now live the rest of her life as a convicted felon.  According to the facts stipulated in the guilty plea that took place a few months ago, the former mayor conspired with her 38-year old legislative aide to carry out a complex web of frauds over the course a nearly decade long business relationship.  The major fraud scheme was related to the mayor's three-part children's book series, which was created in 2011.  The defendant and her aide contracted with the University of Maryland Medical System to deliver 20,000 books in each series for $5 per copy.  This $300,000 contract stipulated in part that the books would be delivered to Baltimore City schools, but the former mayor instead resold the books to other charities to generate more profits.
Defrauding the University of Maryland and other non-profits was only half of the scheme, as the former mayor did not report any of these illegal profits to the IRS.  Rather, the two co-conspirators funneled the money to straw donors, fictitious citizens who donated money to the mayor's reelection campaigns.  The mayor also issued checks to her former legislative aide for services that were never rendered.  The money was either turned into untraceable cash or money orders, or used to pay credit card bills and legal fees.  The legislative aide faced charges for violating Maryland election laws in 2017, and it was likely that UM and other non-profits paid for his legal fees.  The aide was ultimately convicted for violating election laws and had his nomination to serve as a state delegate taken away by the governor.
According to federal investigators the mayor earned over $320,000 in taxable income in 2016, which would have resulted in a tax liability of over $102,000.  In that same year she reported an income of $31,020 and paid a little over $4,000 in income taxes.  This drastic disparity supported the FBI's contention that the mayor's actions were bold and brazen, and in their opinion justified a lengthy jail sentence.  In addition to serving three years in jail and probation, the former mayor will likely lose her home to government forfeiture.  The Blog will follow any future developments about yet another embarrassing Baltimore City scandal.  The mayor's former aide will be sentenced in the next few months for his role in the scheme, and while he likely will spend some time behind bars, his sentence will almost certainly be shorter than 3 years.  Benjamin Herbst is a Maryland criminal defense lawyer who specializes in fraud charges in state and federal court.  Benjamin also represents clients charged with theft and theft scheme, as well as credit card theft and unemployment compensation fraud.  Contact Benjamin anytime at 410-207-2598 for a free consultation.
Resources
Former Baltimore Mayor Catherine Pugh Sentenced to Three Years in Federal Prison for Fraud Conspiracy and Tax Charges, justice.gov.