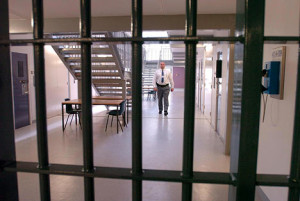 Last year Maryland lawmakers passed the Child Interrogation Protection Act, which requires law enforcement to provide detained juveniles access to a lawyer before being questioned.  All detained suspects are afforded the right to remain silent and the right to an attorney under the United States Constitution, but juvenile defendants are especially vulnerable to being pressured into the waiving their right to remain silent and their right to counsel.  Prior to the law passing, juvenile defendants were still required to be read their Miranda rights before any custodial interrogation could begin, though it became increasingly clear that many did not understand their rights and were convinced there was no other option than to speak to police.  In response to an overwhelming number of false confessions in juvenile cases, lawmakers voted in 2022 to require police to put detained juveniles into contact with a lawyer before commencing questioning.  Per the new law, which went into effect almost one year ago, it is a lawyer, either in person or over the phone, who must advise a juvenile of his or her Miranda rights and not a police officer.  Violations of this law would lead to any statements being suppressed, but it appears some law enforcement agencies are undeterred, and continue to press juveniles for information before a lawyer can be reached.
According to reports, there were at least ten incidents where detained juveniles did not speak to lawyers prior to questioning during the month of July in Baltimore City.  There is logical suspicion that dozens more juveniles were questioned without speaking to an attorney over the summer in Baltimore City.  Violations are also suspected to have occurred in Anne Arundel County, Montgomery County, Allegany County and Garrett County.  Law enforcement may feel empowered to ignore the Child Interrogation Protection Act because a number of elected State's Attorneys have publicly bashed the law for hindering their officer's ability to solve crimes.  The Baltimore City SAO called the new law a barrier to solving crime and the Prince George's County State's Attorney described the law as a problem due to juveniles being less inclined to offer essential information to solve crimes.  The Wicomico County State's Attorney has also been highly critical of the law, which specifically limits police to solve crimes that involve gangs and multiple co-defendants.
Juvenile crimes are unique in that they often occur with multiple witnesses and are routinely committed by numerous individuals.  Young people rarely do things alone, and therefore when a crime is committed there is usually a trail of evidence.  While police can ultimately subpoena cell phones and social media accounts for this evidence, when time is of the essence there is nothing quicker (or easier) than a scared young detained suspect spilling his or her guts to the police.  The problem is that juveniles are roughly three times more likely to give false confessions to adults, and we simply cannot stand by and watch as police shove a piece of paper in front of a 15-year-old for a signature or give a 20 second speech and assume there is a free and knowing waiver of the right to remain silent and the right to counsel.