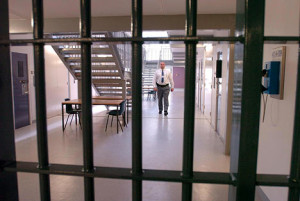 Maryland is notorious in the region for its harsh gun laws, but overall has a fairly liberal criminal justice system compared with other states and especially the federal government. Two years ago Annapolis lawmakers passed sweeping criminal justice reform that eliminated most mandatory prison sentences for drug crimes and lowered the maximum penalties for dozens of offenses. The Judicial Reinvestment Act will save the state millions of dollars by significantly reducing the prison population, and a good chunk of these savings will be invested toward treatment and reentry programs. Not all defendants in Maryland have been able to reap the benefits of the JRA though, as it does not apply to federal cases. To the contrary, federal defendants continue to face harsh penalties for non-violent drug crimes, and often even sympathetic judges have their hands tied at sentencing. As a result federal prisons are filled with inmates serving archaic mandatory sentences, but finally lawmakers have decided to do something about it.
The First Step Act recently passed by a wide margin in the U.S. Senate, and is expected to be signed into law fairly soon. While not as powerful as the JRA, the First Step Act is expected to significantly lower the federal prison population and allow judges more discretion by eliminating or reducing some mandatory sentences. It will also redirect money once spent on keeping defendants behind bars to establishing rehabilitation programs to prevent recidivism. The federal strikes laws are responsible for some of the most unjust prison sentences in the entire country, as a three-time drug offender faces mandatory life in prison upon conviction. While the strikes laws won't be entirely scrapped, the Act will reduce the mandatory penalty from life to 25 years for a third strike and from 20 years to 15 years for a second strike.
The Act will also provide more opportunities for inmates to earn good behavior credit to reduce their stay, and allow offenders serving time for distribution crack cocaine to petition the court for sentence modifications. In 2010 the federal laws regarding crack were changed to mirror powder cocaine laws, but defendants convicted prior to 2010 were not permitted to take advantage of these changes retroactively until now. This provision alone could result in the imminent release of hundreds of prisoners that have been unfairly serving lengthy sentences. There are currently around 2,600 inmates serving time under the old crack cocaine law that was a shameful product of the war on drugs. The First Step Act is estimated to reduce the federal inmate population by around 50,000 over the coming years. This is a huge number considering there are currently around 200,000 federal prisoners, which translates to about 10 percent of the total U.S. prison population.
The First Step Act may not seem groundbreaking, but any type of criminal justice reform coming from the federal government is a win considering how difficult it is for our friends in Washington to agree on anything. The Act will hopefully generate more discussion on the topic of federal drug reform, and could be a springboard for the inevitable legalization of marijuana. In the immediate future defense lawyers will focus on how to take best advantage of these recent changes, and federal prosecutors will have to make due with a little less firepower in their arsenal moving forward.
If you or a loved one has been charged or is being investigated for any offense including a violation of probation contact criminal attorney Benjamin Herbst for a free consultation at 410-207-2598. Benjamin has extensive experience representing defendants charged with drug crimes such as felony distribution of cocaine and marijuana and misdemeanor possession. He offers flexible payment plans and is available seven days a week for his clients.
Resources
Passage of criminal justice reform bill would affect hundreds of federal drug cases in Maryland, baltimoresun.com.