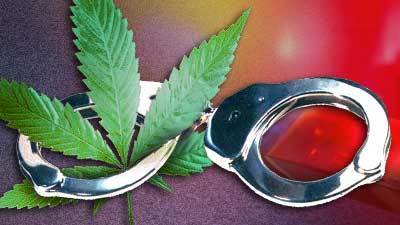 Marijuana dominated the media attention in the first three months of this year's legislative session, but state lawmakers once again made little progress when it came time to vote. Today though, delegates will convene to conduct one last vote before we can say that the 2014 proposals to decriminalize pot in Maryland are shelved for the year. This past week a House committee shot down any hope of major marijuana reform taking place in the near future. This includes a pair of legalization bills sponsored by Delegate Anderson and Senator Raskin, and a pair of more publicized decriminalization bills sponsored by Delegate Mizeur and Senator Zirkin. Unfortunately the legalization bills never really had a chance of gaining momentum, but decriminalization actually won the senate's approval, and by a wide margin. House support proved too difficult to garner, as decriminalization failed to make it out of committee and to the house floor for a full vote. But in a recent development, the bill received some last minute revival efforts, and lawmakers are meeting as this post is being published. So as of right now we still may see a bill to make simple pot possession a civil infraction actually come to O'Malley's desk.

Some lawmakers have claimed a moral victory in the fight to reform the state marijuana laws. Their justification is that the decriminalization bills did not fail altogether, but rather were modified to create The Task Force on Marijuana Decriminalization and Diversion. The task force will include state health officials from the DHMH, law enforcement officers, public defenders, and civil rights lobbyists. This United Nations of marijuana is bound to quibble over the same studies, surveys, and statistics that have been thoroughly discussed and debated for the last few years. The task force will undoubtedly come up with some sort of inefficient proposal that satisfies exactly nobody, and in the course of doing so will indiscriminately spend taxpayer dollars and accomplish little. What they really should be doing is flying to Denver on one of Southwest's nonstops for a few days to see how well Colorado's legalization policies are working, and then report back on their observations. But this approach would make too much sense for a state that prides itself on being able to reach into the wallets of its residents from all angles.
Despite our apparent negativity on this topic, the Blog is not giving up on the possibility of reform. We just don't feel that a task force made up of cops, health educators, and defense attorneys will serve a legitimate purpose. The whole point of conducting legislative hearings is to expose lawmakers to the full spectrum of opinions on a certain topic, and when it comes to pot they've heard it all. It's almost laughable that a task force will shed new light on the subject. The decision whether to legalize or decriminalize marijuana will likely come down to our lawmakers reading the prevailing attitude of Maryland voters. Right now the majority of state residents support some sort of pot law reform, and support should increase as the success of legal pot programs in other states becomes more publicized. As regular readers are aware, the Blog has dedicated a great number of posts to marijuana reform. Although we enjoy vigorously defending our clients in all types of marijuana cases, it has become extremely disheartening to see an increasing number of otherwise law abiding citizens dragged through the legal process for possessing a plant, which is legal just a few states away. We will continue to follow this evolving story and post again, as there still may be significant news coming out of the state's capital this week.
Benjamin Herbst is a drug crimes attorney who practices in all state and federal jurisdictions in Maryland. Contact Benjamin anytime for a free consultation about your case.
Resources
Md. delegates try to revive bill to decriminalize marijuana; close vote expected Saturday, washingtonpost.com.