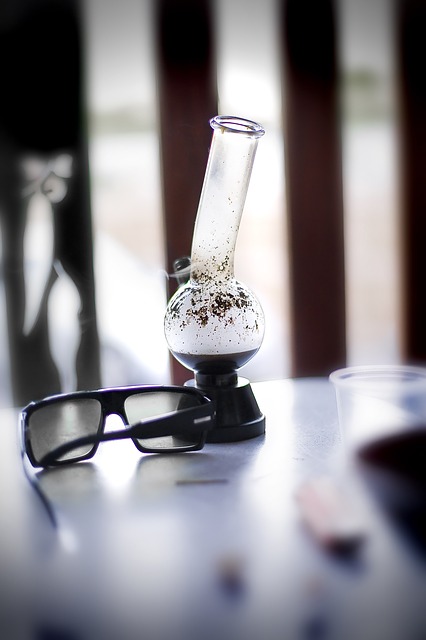 One of the major flaws of last year's marijuana decriminalization bill was that it failed to address drug paraphernalia. For the past six months possessing less than 10 grams of pot in Maryland has been punishable only by a civil citation. These citations are not available for public inspection and are not entered into an online database. On the other hand possessing marijuana paraphernalia remains a crime punishable by a $500 fine for a first offense, and up to two years in jail for any subsequent conviction. These paraphernalia citations carry the risk of a permanent conviction, are available for public inspection, and are listed on the judiciary case search. The dichotomy between these two laws is alarming, especially considering the broad definition of drug paraphernalia. Section 5-619 of the controlled dangerous substance statute basically gives police officers full discretion to determine what should be considered paraphernalia, and there are few legitimate legal defenses to challenge the this determination. Basically any object that is used in conjunction with the marijuana can be considered paraphernalia. This includes not only pipes and rolling papers, but also plastic baggies and containers.

When the decriminalization law went into effect back in October, and even in the weeks prior, there was widespread backlash over the paraphernalia issue. Law enforcement agencies throughout the state held varying opinions about how to handle pot possession citations where paraphernalia was present. Some took a hardline stance that as long as it was illegal their officers would be instructed to issue criminal citations. Other agencies took the more reasonable approach of waiting for their respective state's attorney's offices to make the decision based on how they were going to prosecute the cases. Baltimore City and Montgomery County police basically stopped issuing marijuana paraphernalia citations on October 1, while Ocean City police are probably still itching to write as many as possible this summer. The clash remains over these criminal citations, but it appears the incongruity will be short lived as the legislature is working toward tying up the lose ends of last year's decriminalization law.
This past week the House of Delegates approved a modification to the marijuana decriminalization law, which would add pot paraphernalia to the statute. House Bill 105 does not repeal the state law on drug paraphernalia, or even directly alter it. Rather it mandates inclusion of marijuana paraphernalia associated with possession of less than 10 grams of pot into the decriminalization law. If the bill passes as expected, general drug paraphernalia would still be a crime with the same penalties, and marijuana paraphernalia could still be a crime if it is associated with another offense such as possession with intent to distribute. The bill also includes an amendment that makes smoking marijuana in public a criminal offense. Although this new misdemeanor only carries a maximum fine of $100 and no jail time, an offender could be arrested on the scene and face criminal prosecution down the road. A smoking in public citation would appear online in the judiciary case search just as public consumption of alcohol or open container citations do, only without the threat of jail time. In order for HB 105 to become law the State Senate would have to approve a similar bill, but all signs point to this happening later in the spring. The Blog will continue to update as we come closer to changes in the paraphernalia and public consumption laws.
Benjamin Herbst is a Maryland criminal defense attorney who specializes in drug offenses such as possession of paraphernalia. Contact Benjamin for a free consultation about your case anytime at 410-207-2598.
Resources
House Bill 105, mgaleg.maryland.gov.