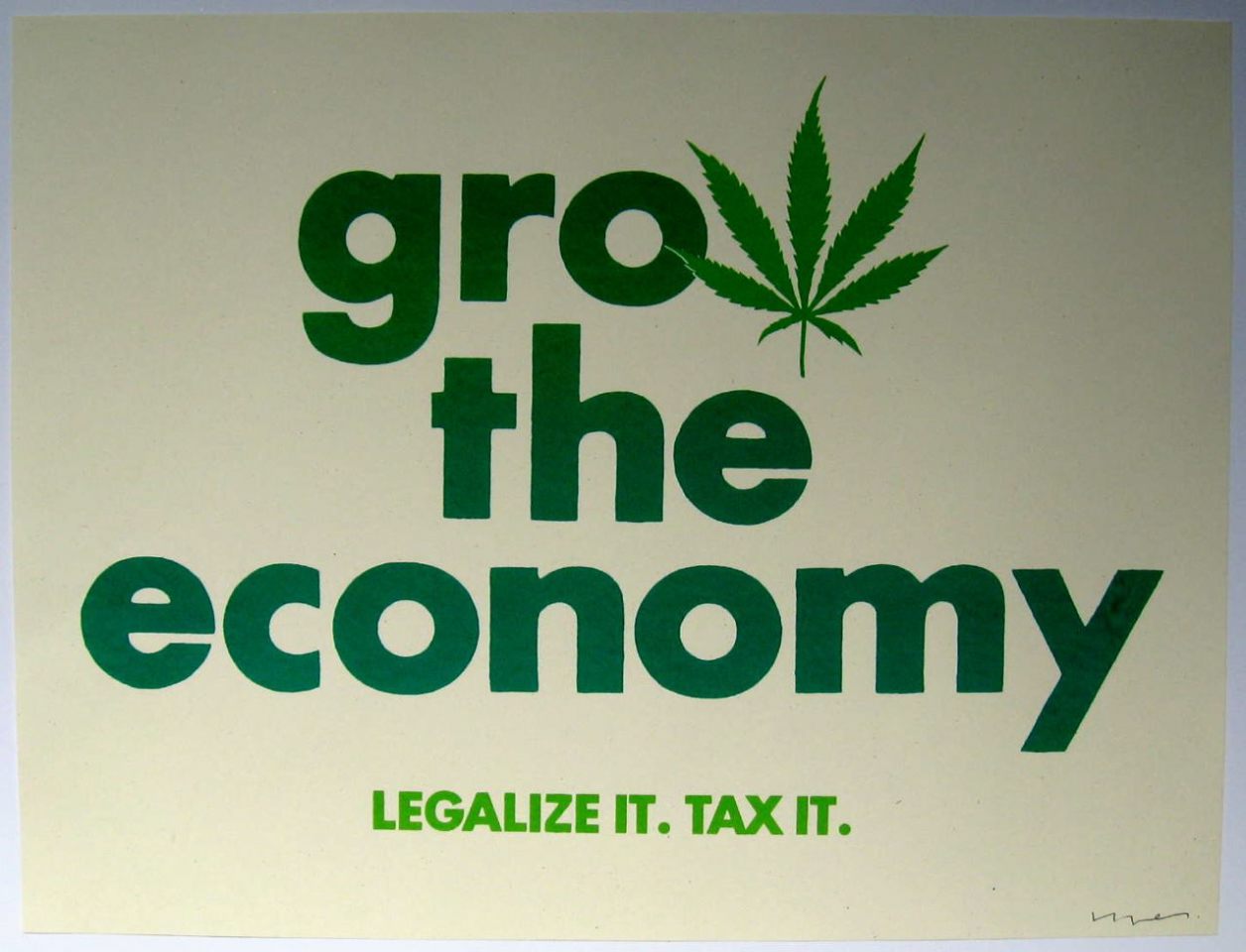 The Blog posted numerous articles on the progress of marijuana legislation during this past legislative session. There were progressive ideas thrown around in the Senate and the House, but neither legalization nor decriminalization bills passed the General Assembly. The only bill to cross the governor's desk last spring was the complex medical marijuana law that will not be functional for a few years, if ever. The Medical Marijuana Commission, which was established by lawmakers to oversee the program, has met three times to hammer out the details of how to get legal pot to patients in need. But little progress has been made and no resolution is in sight. At this point there are simply too many hurdles to get the program off and running. Readers will recall that the medical marijuana law only authorizes academic medical facilities or hospitals to run the program, but the two largest of these facilities, Hopkins and University of Maryland, want no part of it. There is also an issue with how the hospitals that choose to participate would get their supply of pot. The law allows the hospitals to buy from the federal government, which would be great if the federal government was selling. And they're not. State licensed pot growers would also be allowed to sell to the hospitals, but at this point there are none. It's clear that a Maryland resident will not be able to acquire legal pot anytime in the near future; that is unless a more progressive law passes the General Assembly next year. One politician with aspirations to be the next governor has recently publicized her desire for this to happen.

Current state delegate and democratic gubernatorial candidate Heather Mizeur officially released her platform for marijuana legalization this past week. It probably makes too much sense to pass this year, but if the delegate puts up a strong enough fight in the June primary it may become a reality at some point in the next couple of years. Mizeur's plan calls for legalization of pot for personal use for adults over the age of 21. Smoking or using in public would still be illegal similar to the laws regulating alcohol consumption. Her plan proposes a tax of $50 an ounce, which would go directly toward state public education. She estimates as much as $150 million in pot tax revenue per year, and this number could even be on the conservative side. A recent poll concluded that over 50 percent of the state population supports legalization, while only 40 percent opposes it. The percentage of supporters could actually be higher. In our experience defending these types of cases, there are always more marijuana users than the average person or even politician would think.
Mizeur is on record stating that marijuana is less harmful than alcohol and tobacco, a sentiment that is probably true, but also one that will always be met with extreme skepticism and even anger. Booze and cigarettes are an institution in this country, and the money exchanging hands with these products is in the billions. The same judges who hand out jail sentences for possession of marijuana are often seen drinking double scotches at functions the same day. We have never felt comfortable with the hypocrisy surrounding those who are anti marijuana, and it appears we are not alone. The blog will continue to follow delegate Mizeur's proposal and post another article if anything newsworthy happens.
Benjamin Herbst is a possession of marijuana lawyer practicing in all Maryland jurisdictions. Contact Benjamin anytime at 410-207-2598 for a free consultation about your case.