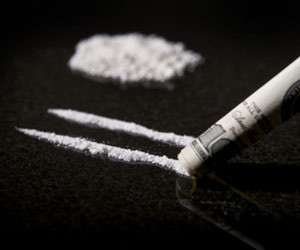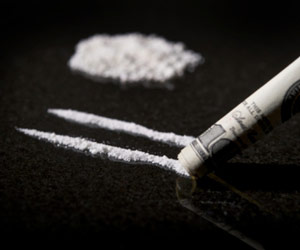 This week two Baltimore men received federal prison sentences for narcotics distribution, further serving as reminders that the feds are not shy about prosecuting drug cases in Baltimore City.  Neither case seemed especially complex, and both defendants appeared to keep their illegal operations local, but nonetheless the cases ended up in federal court.  Unlike many crimes, drug offenses do not need to be committed on federal property or across state lines in order to be prosecuted in federal court.  The United States Code has strict controlled substance laws, and the feds can choose to prosecute anyone involved with suspected drug dealing.  Normally in Maryland, street level cases are prosecuted in state court by the local State's Attorney's Office, but it's quite a different story in Baltimore City.
The U.S. Attorney's Office prosecutes a large number of drug and gun cases that would normally be filed in state court, and the two from this week are a classic example.  On July 13, a 41-year-old man from Baltimore was sentenced to 5 years in federal prison for conspiracy to distribute and possess with intent to distribute crack cocaine.  This particular defendant was ultimately jammed up for selling cocaine to multiple confidential informants in a particular area of East Baltimore.  The defendant's DTO or drug trafficking organization was not particularly large but nonetheless caught the attention of the ATF, and ultimately wound up in federal court.  As part of the plea the defendant admitted to conspiracy to distribute more than 28 grams of cocaine, and also admitted to possessing firearms.
Just one day after the sentence was handed down for the 41-year-old defendant, another Baltimore man learned he would be spending the next 4 years in federal prison for conspiracy to distribute heroin, fentanyl and cocaine.  This particular defendant was being investigated by a joint task force led by the DEA, who joined with Baltimore City Police in gathering evidence to support the defendant's involvement with a street level drug trafficking organization.  Law enforcement officers were ultimately able to secure a search warrant for the defendant's residence, and recovered 147 grams of a heroin fentanyl mixture, cutting agents and a press containing cocaine.  According to the U.S. Attorney's Office, based on the evidence obtained it was reasonable to conclude that the defendant and his co-conspirators distributed more than to distribute more than 3.5 kilograms of cocaine, as well as heroin and fentanyl.  The 5-year sentence may seem low compared to state sentences for narcotics distribution, but keep in mind that there is no parole in the federal justice system.  Defendants typically serve more than 75 percent of their actual sentences compared to state defendants who are eligible for parole on non-violent offenses after serving 25 percent of their time.  There were a total of 25 defendants indicted in this particular investigation, and 22 have pleaded guilty or been found guilty at trial.  In March of this year the defendant's alleged source of supply was sentenced to 10 years in prison for his role in the conspiracy.
The Blog will continue to follow drug and firearms cases in Baltimore and other jurisdictions, and will pay close attention to those cases that are prosecuted by the federal government.  Multiple federal agencies including the ATF and the DEA will continue to assist the Baltimore Police and other state and local law enforcement agencies to bring down street level drug trafficking organizations.  Benjamin Herbst is a Maryland federal criminal defense lawyer who specializes in drug trafficking and firearms offenses.  Benjamin also handles all types of state criminal offenses in Maryland as well as Florida and is available 7 days a week for a free consultation. He has won numerous jury trials for possession with intent to distribute narcotics and marijuana, illegal possession of a firearm and possession of a firearm by a convicted felon.  Benjamin standing by to fight for you or your loved one.  For Florida cases call 954-543-0305 or call 410-207-2598 to learn what defenses may be available in your case.
Resources:
United States Attorney's Office for the District of Maryland, justice.gov.