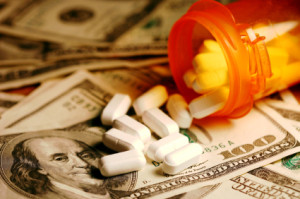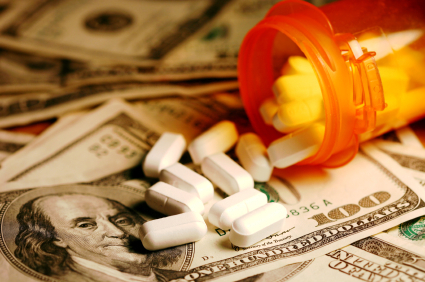 Police arresting two drug dealers is hardly worthy of a local news headline these days in Maryland. Crime statistics are dropping in many of the urban and suburban areas statewide, as the number of property and violent crimes are as low as they have been since the 1960's when the state population was nearly half of what it is today. But drug crimes are not following the same trend, and these offenses are dominating the arrest statistics at most police departments. Controlled dangerous substance arrests occur so frequently that even local media outlets pass on reporting a bust unless the shear size makes it newsworthy, or if a celebrity, public official or law enforcement officer ends up being the arrestee. Occasionally though the facts are so bizarre or alarming that the media outlets pounce on a new drug case, and a recent bust out of Pasadena fits that bill.
Last week Anne Arundel County police officers arrested two alleged drug dealers that were suspected to have been selling their product from a residence that doubled as a daycare center. The female defendant owned the home and the center, which had its business license suspended in February and was operating illegally. But now the former child-care entrepreneur has a lot more to worry about than a citation for operating an unlicensed business. Law enforcement began investigating the daycare center after a tipster reported suspicious activity at the house, although two neighbors interviewed by the media stated they never observed anything out of the ordinary. Regardless police began gathering evidence for a search warrant, and eventually pieced together sufficient probable cause to gain a judges signature. Law enforcement executed the search warrant at 5:30 in the morning in order to avoid having any children present during the raid. Search warrants typically must be executed during daylight hours save for exigent circumstances, which this case certainly had.
It appears as if the raid yielded successful results, as both male and the female property owners were arrested on numerous drug offenses including felony possession with intent to distribute narcotics. The pair was also charged with reckless endangerment for keeping drugs in close proximity to children, and with simple possession not marijuana. In addition, the male defendant was charged with destruction of evidence under criminal law 9-307 for attempting to flush crack cocaine down the toilet during the raid. This is a misdemeanor with a three-year maximum jail sentence and in addition to destruction of evidence also covers fabricating and altering evidence of a crime. The two alleged daycare drug dealers have preliminary hearings set in the Annapolis District Court next month, but these cases will likely be indicted by a grand jury and sent directly to the Circuit Court for Anne Arundel County. We would expect the State's Attorney to treat these cases with particular scorn for obvious reasons, so it would not be surprising to see both defendants serve jail sentences. The male defendant faces considerably more time due to his prior criminal record, and the fact that he could be charged as a subsequent offender due to a prior conviction for possession with intent to deliver, where he was sentenced to two years in prison.
Benjamin Herbst is a Maryland drug crimes lawyer that handles possession with intent to sell and all other offenses in state and federal court including destruction of evidence, robbery and theft.  Call Benjamin for a free consultation anytime at 410-207-2598.
Resources
Hundreds of dollars in drugs seized at Pasadena day care, capitalgazette.com.