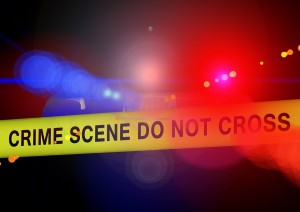 Baltimore Police made fewer arrests in 2016 than in 2015 and homicide numbers were slightly lower, but think twice before assuming the city was a safer place last year. The reality is that despite a 7 percent decrease in total arrests and 26 fewer murders, Baltimore was actually more dangerous in 2016 than any year in recent memory. Last year saw a staggering number of shootings in a city with a steadily declining population. All told the police department reported 936 shootings at year's end, a number that came in just 60 shy of New York City's number of shootings. The catch being that NYC has 14 times the population of Baltimore.
About 1 out of every three shootings ended up being deadly, which kept the homicide number above 300 for the second year in a row and placed Baltimore among the most deadly cities in America for gun violence in 2015. Another statistic to ponder is the 39 percent clearance (case closed by arrest) rate for Baltimore murders. The 39 percent clearance rate is one of the lowest in the country, but thankfully is up from 31 percent in 2015. 86 percent of people shot last year ended up dying from their injuries. This number appears to be higher than most other urban areas in the country due to the popularity of larger caliber firearms, and the frightening trend of Baltimore shooters using more bullets and firing their weapons from closer range. Over half of the deadly shootings in 2016 occurred on city streets and public places such as parks, which has devastating consequences for many innocent bystanders. Just over 10 percent of homicide victims were killed in their cars and a similar number were in their homes. Most victims were males between the ages of 18 and 24.
In addition to shootings skyrocketing, drug overdoses are approaching historic levels. This is a trend throughout most of Maryland, but Baltimore is the epicenter. Full year-end statistics for 2016 drug overdoses are not available yet, but as of October 1 there were 481 overdoses compared to 291 for the first 9 months of 2015. Heroin is responsible for a large percentage of these deadly overdoses, though the infusion of fentanyl on the streets may be playing an increased role as well. It is estimated that over 20,000 people in Baltimore use heroin, which is over 3 percent of the population. Other areas within Maryland that saw large increases in drug overdoses include Anne Arundel County, Baltimore County, Harford County and Howard County. As we mentioned in a previous post, health and law enforcement officials in less populated areas such as Bel Air face the same concerns as those in the city. More heroin users and an influx of powerful new drugs such as fentanyl will continue to rock the smaller communities and urban areas alike. The Blog will continue to follow the crime and drug overdose statistics from 2016 as new data is made public, and we may post a follow up article in the near future so stay tuned.
Benjamin Herbst is a criminal defense attorney that handles violent felonies such as murder and attempted murder, and gun and drug cases such as firearm possession and possession with intent to distribute. Contact Benjamin for a free consultation about your case at 410-207-2598.
Resources
Arrests decline, likelihood of dying from shooting in Baltimore remains high, report says, baltimoresun.com.