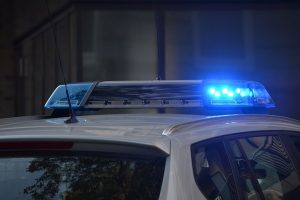 The U.S. Attorney's Office recently announced that a 29-year old Baltimore County man has pled guilty to two felony charges in federal court, which stemmed from his use of a fake Secret Service badge.  According to facts presented in the plea agreement the Middle River resident was pulled over in Baltimore City by an MTA Police Officer for driving on a suspended license.  Upon being approached by the uniformed officer the defendant removed a law enforcement badge from his pocket and placed it in his lap, and then told the officer that he was a United States Secret Service Agent.  Rather than give him a pass and send him on his way, the officer become more suspicious of the defendant's behavior, likely in part because he detected an odor of alcohol coming from the vehicle.  The driver was arrested and taken to the police station where he continued to maintain that he was a Secret Service Agent.  Police contacted the Secret Service, who unsurprisingly had no record of the man being employed in their agency or any other federal law enforcement agency.  Actual Secret Service agents made the trip to the police station to interview the defendant, who apparently admitted that the badge was fake.
Maryland Transportation Police originally charged the defendant with DUI and driving on a suspended license as well as multiple criminal violations.  The criminal charges included obstructing and hindering, resisting arrest, false statement to a law enforcement officer and impersonating an officer under public safety code section 3-502.  All of these charges were ultimately dismissed in the Baltimore City District Court, as the feds decided to prosecute the man for more serious offenses.  Further investigation into the defendant revealed that in addition to using the fake law enforcement badge to attempt to avoid being arrested, he had also posed as a federal agent on several other occasions to defraud at least 8 civilians from early 2017 to early 2019.  The plea agreement described numerous incidents where the defendant would use his fake law enforcement status to get free food and parking.  He also used his fake credentials to gain entry into people's homes where he would steal their bank checks and credit cards and then go on spending sprees.  The total losses to the victims was more than $20,000.
The Baltimore County man is currently scheduled for sentencing in November, where he faces us to 10 years in prison for access device fraud under 18 U.S. Code section 1029.  He also faces a 2-year mandatory prison sentence for aggravated identity fraud, which will run consecutively to any sentence he receives on the access device fraud charge.  It will not be the first lengthy jail sentence for the defendant, as he was sentenced to 6 months in the Baltimore County Detention Center for unlawful taking of a motor vehicle in April of 2019.  The Blog will continue to follow this case and may post a follow up article in November after the sentencing hearing.  It is rare for a person to be charged in federal court for impersonating an officer, but this case clearly had much more going on than just a futile attempt to avoid a traffic citation.
Benjamin Herbst is a Maryland and Florida criminal defense lawyer who specializes in charges for impersonating a law enforcement officer, making a false statement to a police officer, fraud and identity theft.  He also specializes in DUI and DWI and represents defendants in all Maryland state and federal jurisdictions including Baltimore, Prince George's County, Montgomery County and the entire Eastern Shore.  Benjamin also is licensed to practice law in Florida, and has extensive experience defending clients in Miami-Dade, Broward and Palm Beach Counties.  Contact Benjamin anytime for a free consultation at 410-207-2598, and learn what defenses may be available in your case.
Resources
Baltimore County Man Pleads Guilty to Federal Charges Related to His Impersonation of a Federal Officer to Commit Credit Card Fraud and Aggravated Identity Theft, justice.gov.