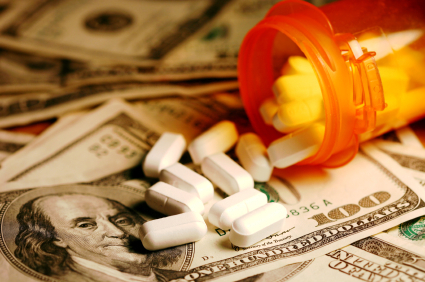 Baltimore County Police and the State's Attorney recently reported that a Towson based lawyer has been indicted on two drug charges. The indictment, which was unsealed last week, charges the criminal defense lawyer with two controlled dangerous substance violations including possession with intent to distribute and simple possession. The type of drug at the root of these charges is the prescription painkiller Oxycodone. Oxycodone is a commonly abused narcotic that can be swallowed, snorted, or melted down to liquid form and injected. The indictment alleges that the defense attorney conspired with her 20-year old son, her legal assistant, and six other co-defendants to distribute drugs throughout the area, but county police did not release any specific details about the scale of the operation. Police did however release information hinting that more charges may be on the way.

According to a spokesperson for the county police, the department received a tip earlier this year that the attorney may have also been involved with smuggling illegal drugs into the Baltimore County Detention Center. Charges have not yet been filed and this particular investigation still appears to be ongoing. If the police and the state's attorney can produce sufficient evidence from this investigation, the lawyer will likely be charged with introducing contraband into a correctional facility and possibly additional charges of distributing illegal drugs. In reality, it wouldn't be that difficult for a licensed attorney to bring a small amount of contraband such as pills into this particular facility in Towson. There are no thorough pat down searches upon entry, and in certain areas of the jail attorneys can have direct contact with their clients. Even in areas where thick glass windows separate inmate from counsel there are slots at the bottom of these windows. The slots are designed to allow passing legal materials back and forth, and highly visible signs serve as a reminder that only legal materials may be passed. But there is no close supervision from corrections officers or direct video and audio surveillance of the legal visits.
A lawyer could easily pull off a jailhouse smuggling operation, but the real question is why in the world they would do it. It clearly does not seem worth the risk of criminal charges and a potential permanent loss of a hard earned law license. And how profitable could an operation like this actually be? It may be extremely difficult to prove these particular charges, but the fact that the allegations exist may mean changes are on the horizon at the county jail. And it would be a shame, because the county jail is one of the more efficient jails in the area when it comes to providing constitutionally guaranteed legal visits to incarcerated defendants. The city jails conduct thorough pat down checks on all lawyers and corrections officers, and visiting can often be an all day affair. But we all know the city jail's track record when it comes to smuggling contraband, and nobody even knows if this issue has been completely resolved. The blog posted multiple articles about the city detention center and will continue to provide updates on how that legal process plays out. We may also post an additional article on this situation if additional charges are filed.
Benjamin Herbst is a Maryland drug crimes lawyer, who handles criminal defense cases throughout the state. Contact Benjamin anytime for a free consultation.