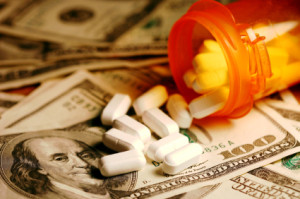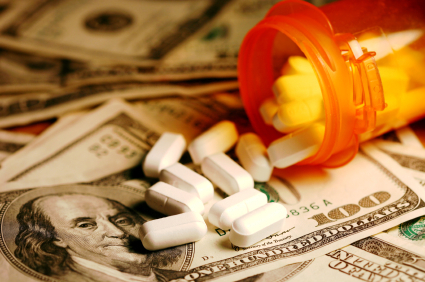 Back in February of 2020 a 33-year-old man from Waldorf was found guilty of several drug and firearms offenses in the Greenbelt federal courthouse.  It took more than two years for the case to go to sentencing, and the wait did not turn out to be in the defendant's favor, as he was sentenced to 40 years of incarceration.  The lengthy sentence was handed down yesterday for charges including distribution of fentanyl resulting in death, conspiracy, possession with intent to distribute controlled substances, possession of a firearm in furtherance of a drug trafficking crime and possession of firearm by a convicted felon.  The charges stemmed from incidents that occurred back in 2017, which included two drug deals that resulted in the overdose deaths.  The government was able to establish sufficient evidence to prove the charges through text messages, phone records, surveillance video and live testimony from multiple witnesses who purchased narcotics from the defendant.  A few months after the two overdose deaths law enforcement was able to secure a search warrant for the defendant's Waldorf apartment.  The defendant was arrested on the day of the search and seizure in April of 2018, and has been held in custody without bail since that time.
Upon execution of the search warrant law enforcement recovered five firearms including a loaded .45 caliber handgun that was found in a backpack next to 121 individually packaged baggies of fentanyl.  These facts supported the jury's guilty verdict for the charge of possession of a firearm in furtherance of a drug trafficking crime, which is a commonly charged offense in Maryland state courts as well as federal courts.  The government was also able to establish that the defendant had prior felony convictions that prohibited him from possessing firearms.  Police also seized over 200 grams of heroin/fentanyl mix, 40 grams of cocaine, 12 cell phones, $22,000 in cash, digital scales, money counters and jewelry including a Rolex and diamonds.  All of these factors tended in prove that the defendant was involved in a large-scale narcotics distribution operation in Southern Maryland, but the 40-year sentence was undoubtedly due to the two overdose deaths that the jury felt were caused by the defendant.
A few months after the defendant's trial his co-defendant from St. Mary's County was sentenced to 12.5 years in federal prison for distribution of fentanyl.  As part of the plea the co-defendant admitted his distribution led to the overdose deaths of same two individuals, though he did not actually plead guilty to the offense of distribution resulting in death.  It is likely that the co-defendant cooperated with law enforcement in exchange for his relatively lenient sentence, though the U.S. Attorney's Office press release did not directly say that he was called as a witness during the main defendant's trial.
The Blog will continue to follow drug cases in both the state and federal courts of Maryland, and will continue to post about unique and newsworthy cases.  This particular case stands out due to the lengthy sentence imposed, as the defendant will likely serve upwards of 30 years behind bars.  A sentence measured in decades is typically reserved for cases involving murder and/or conspiracy to commit murder.  To put this sentence into perspective, the maximum penalty for 2nd degree murder under Maryland law is 30 years in prison, which is parole eligible after 15 years.  Maryland does not have a specific law for distribution of narcotics resulting in death, but manslaughter charges under this scenario are becoming increasingly common.  The government is attempting to send a message to dealers that they will be held responsible if a sale results in a deadly overdose, and 40 years is a strong message indeed.  If you have a question about a Maryland law or need an attorney, contact criminal defense lawyer Benjamin Herbst anytime at 410-207-2598. Benjamin specializes in drug crimes such as possession with intent to distribute and firearm offenses such as possession by a convicted felon in all Maryland state and federal courts.  He has extensive experience handling cases in Charles County, St. Mary's County, Greenbelt and the entire Eastern Shore as well as the Baltimore and D.C. Metro areas including Montgomery County and P.G.County.  Benjamin is also a licensed Florida criminal defense attorney.
Resources:
Southern Maryland Drug Dealer Sentenced to 40 Years in Federal Prison for Fentanyl Distribution Conspiracy and Other Charges, Including Distribution of Fentanyl Resulting in Death, justice.gov.