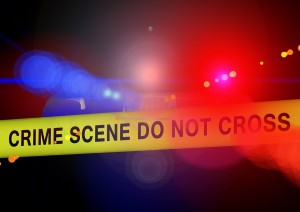 Last week a Montgomery County man was found guilty of negligent driving in a traffic incident that resulted in the death of two law enforcement officers.  The accident occurred back in December after an FBI agent lost control of his car and hit the concrete median along Interstate 270.  The agent's car became disabled and in the left lane of travel, and shortly thereafter an off duty law enforcement officer stopped to help.  As the two were standing in the shoulder awaiting assistance the defendant's car stuck and killed both of them.  The Maryland State Police conducted a thorough accident investigation, which concluded that the driver was at fault.  The driver told investigators that he saw the left lane of travel was blocked by a stopped vehicle, but could not move to the right lane of travel as another vehicle was beside him.  In order to avoid the stopped car the man swerved into the shoulder, unaware that the two officers were standing in his way.  Regardless of his limited options, investigators determined that the 28-year old driver could have avoided striking the officers had he reacted quicker.
The accident investigation was forwarded to the State's Attorney's Office in order to make a determination whether to file criminal charges, and they declined to do so in an April decision.  The driver was issued one single citation for negligent driving, which in Maryland is defined as operating a motor vehicle in a careless and imprudent manner that endangers life or property.  Negligent driving is a lesser form of reckless driving, but neither offense carries the possibility of jail time, and neither offense requires the defendant to appear in court.  In any non-jailable traffic offense a may prepay the fine, request a trial or request a waiver hearing where a guilty with explanation plea will be entered. If a defendant elects the latter two options an attorney may appear on their behalf.  In this case the driver pled guilty and was ordered to pay a $280 fine, and will receive 3 points from the MVA because the judge did not grant probation before judgment.
Prosecutors did not believe that the driver's conduct amounted to criminal negligence, which could have resulted in charges such as reckless endangerment, criminal negligence, gross negligence and manslaughter by vehicle. This decision obviously did not sit well with the family and friends of the victims, but it's a prosecutor's job to only proceed on cases where they believe criminal conduct can be proven beyond a reasonable doubt.  Not every decision prosecutors make will be popular, but it is their duty to take emotion out of the equation when considering charges.  While there are far too many cases of innocent defendants being prosecuted, there are many instances where charges are dropped or not filed despite the severity of the accusations.  Just recently our Firm represented a client on serious criminal allegations that were ultimately dismissed after prosecutors took a hard look at the evidence prior to formally charging the case.
The Blog will continue to follow this case and any other case regarding prosecutorial discretion.  If you have been issued a traffic citation or charged with a crime in Montgomery County or any other jurisdiction in Maryland contact attorney Benjamin Herbst for a free consultation anytime at 410-207-2598.  Benjamin handles criminal negligence, DUI and manslaughter cases, as well as every type of traffic violation.
Resources
Driver pays $280 fine ending Maryland traffic case after deaths of two law enforcement officers, washingtonpost.com.