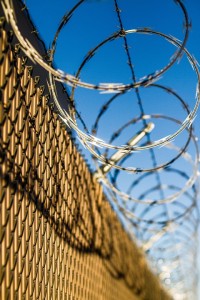 The U.S. Attorney's Office recently announced that a convicted narcotics dealer has been sentenced to 12 years in federal prison for his role in the importation and distribution of fentanyl. The 38-year old Wicomico County man will also be placed on 3 years of probation following his release from federal prison. According to his plea agreement law enforcement began investigating the defendant back in the fall of 2017 for his involvement in large-scale drug trafficking ring. Agencies including ICE, Homeland Security and the Maryland State Police eventually learned that defendant used fictitious names and email addresses to purchase fentanyl directly from China, and had the narcotics shipped to locations throughout the Eastern Shore. After it was mixed with various cutting agents, the defendant and his co-conspirators would package and sell the fentanyl in Baltimore and other locations in Maryland. Law enforcement used confidential informants to engage in a series of controlled buys, which yielded detailed information on how the fentanyl should be mixed and sold. At least two of these controlled buys took place in Baltimore City, and within a month police had obtained a search warrant for the defendant's home in Salisbury.
Execution of the search warrant yielded over 400 grams of fentanyl and close to $20,000 in cash. Police also recovered drug paraphernalia including baggies, scales and a blender. Fortunately for the defendant law enforcement did not recover any firearms in the home, as this would have triggered a series of additional charges. On the other hand, law enforcement did learn that earlier in 2017 a woman had died of a fentanyl overdose in the same home where the search warrant was executed, and that the defendant was present when it happened. As part of his plea the defendant admitted that he had directed the overdose victim to go to the kitchen where the drugs were mixed, and upon cleaning the kitchen the woman had come into contact with a deadly dose of fentanyl. While the defendant was never charged for his role in the death of the woman, it almost certainly played a large part in the plea offer from the government, and the sentence handed down by the judge.
Readers of the Blog are well aware of the federal government's involvement with Baltimore City gun and gang prosecutions, but guns and gangs are not all the feds are after. Heroin and fentanyl overdose deaths are at a critical level, and any large-scale narcotics trafficking, especially when it involves international shipments and cross state distribution is going to attract the attention of federal law enforcement. The feds will continue to utilize effective tools such as confidential informants and controlled buys in order to take down mid-level dealers, and lengthy prison sentences may await those who are prosecuted. The federal sentencing guidelines are stricter that the Maryland guidelines, and convicted defendants in federal cases are not eligible for parole as they are in Maryland state cases. Federal inmates typically serve over 80 percent of their sentence, while state inmates can be eligible for parole after only serving 25 percent of their time.
If you or a loved one has been arrested or charged with any type of drug offense in state or federal court contact the criminal defense lawyers at The Herbst Firm for a free consultation. Benjamin Herbst is an experienced Maryland drug crimes lawyer who defends clients charged with possession with intent to distribute, volume dealer offenses and possession of a firearm in a drug trafficking crime. Benjamin has handled hundreds of drug felonies and has won numerous drug crime jury trials. He is available seven days a week to discuss your case, and can meet at a convenient location if need be.
Resources
Eastern Shore Drug Dealer Sentenced To 12 Years in Federal Prison for Distribution of Fentanyl Analogues, justice.gov.