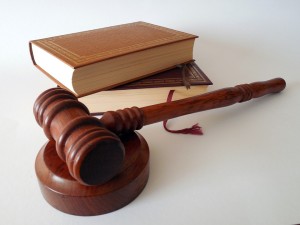 Under Maryland law all defendants who are charged with an offense that carries more than 90 days in jail are entitled to a jury trial, but requesting a jury trial and actually going through with one are two entirely different things. Requesting or praying a jury trial occurs when a defendant decides to transfer his or her case from the district court to the circuit court. Almost all criminal cases start out in the district court, but jurors are never summoned to appear in district court and they don't conduct jury trials. Felony charges (except theft and other exceptions like animal cruelty) must eventually be handled in the circuit court due to jurisdiction rules, but there are countless misdemeanor charges that are handled in district court and provide a jury trial right. Common offenses in this category include second-degree assault, theft (all types over $100), DUI, malicious destruction of property and drug possession. Defendants facing trial in district court for these offenses have the option to stay put or move to the circuit court, and there are conflicting opinions about what the right decision may be.
Circuit court is the higher court and the most serious crimes are handled there, but this should not be a deterrent to defendants who are thinking about requesting a jury trial. Keep in mind that circuit court judges are used to hearing felony cases such as murder, robbery and drug distribution all day, so your misdemeanor case usually won't seem like the crime of the century in their eyes. Additionally, circuit court prosecutors are more experienced and have a better grasp on the cases where they should ask for a harsh sentence, and the ones where they should take a step back. Generally speaking, if you have a misdemeanor charge or a felony theft charge the judges and prosecutors tend to be more reasonable in circuit court, so it may be beneficial to request a jury trial. In some jurisdictions like Anne Arundel County, Baltimore City and Queen Anne's County it's usually a good idea to request a jury trial, and in others it depends on the judge.
Once again, requesting a jury trial and actually going through with a jury trial are two different things. Once the case is in circuit court you will eventually have to decide whether to accept a STET, plead guilty or go to trial with a judge or a jury. As a general rule if the state offers to STET your case (postpone the case indefinitely without a finding of guilt) you should accept. You could always decide to bring the case back and fight it within a year, but usually it's not worth the gamble if you can guarantee the case will be closed without admitting any type of guilt. Deciding whether to accept a plea is always up to the defendant, but everyone in this position should have a lawyer to consult with before making this important decision. Finally, the last decision if the case can't be worked out is to decide between a court trial and a jury trial. At a court trial the judge will determine guilt or innocence after hearing the evidence, which basically means the entire trial is in the hands of one person. At a jury trial in Maryland, the state must convince all 12 jurors beyond a reasonable doubt in order for them to come back with a guilty verdict. A good criminal defense lawyer will stress to the jury just how difficult it is to reach the level of proof beyond a reasonable doubt. If the jury is unsure they must acquit, which is something that must be hammered home at all stages of the trial.
One of the many advantages of a jury trial is that the judge still has the ability to acquit the defendant at the close of the state's case by way of a motion for judgment of acquittal. The state has to establish enough evidence of guilt even to get the case to the jury, so in essence a jury trial gives you two opportunities to win. This does not mean that a jury trial is always the right decision, as sometimes a judge has a better grasp on legal issues in cases with sensitive facts. If you have a question about your criminal charge and whether to request a jury trial feel free to contact Maryland criminal defense lawyer Benjamin Herbst anytime at 410-207-2598. Benjamin represents adult and juvenile clients in every county of the state and Baltimore City, and offers free consultations and flexible payment plans.  He has won jury trials in numerous different types of cases including assault, DUI, theft, drug possession and distribution.