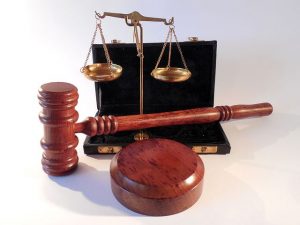 The U.S. Attorney's Office recently announced that a 55-year-old former MVA employee pleaded guilty to conspiracy to produce and transfer identification documents without lawful authority.  The identification documents at issue were Maryland driver's licenses, and now the former employee from Anne Arundel County faces up to 15 years in prison for this fraud related felony.  According to facts presented at the plea hearing, the female defendant worked at the Largo MVA branch office in Prince George's County and conspired with a co-worker and a male co-defendant to issue fraudulent Maryland licenses for a fee.  The co-defendant is a 36-year-old man from Virginia who also entered a guilty plea and is awaiting sentencing.  It appears that the co-defendant was the one who met with individuals seeking fraudulent licenses and accepted cash payments ranging from $800 to $5,000.  He then forwarded the information, including fraudulent documents to support the creation of a Maryland driver's license, to the two MVA employees.  The defendant and her co-worker then created the fake licenses at the MVA branch and were paid in cash and gifts by the male co-defendant.  Per the plea agreement, the defendant received at least $25,000 in cash and gifts for her role in producing at least 276 fraudulent driver's licenses.
The defendant's MVA co-worker was not named in the press release, which means he/she has not been charged or has a sealed criminal complaint pending.  It could also mean the unnamed co-worker has been cooperating with law enforcement.  Two agencies were mentioned by the U.S. Attorney's Office as heading up the investigation.  The first was the MVA's Office of Investigations and Internal Affairs, which is not a traditional law enforcement agency.  Rather, the office conducts its own internal investigations about potential frauds regarding licenses, compulsory insurance, vehicle registrations, unlicensed vehicle sales and suspended or revoked driving privileges.  The internal affairs agents then forward their findings to federal, state and local law enforcement agencies for potential prosecution.  In this case the MVA's internal affairs office forwarded its findings over to the Baltimore office of Homeland Security Investigations.  Homeland Security pays close attention to all state and federally issued ID cards, so it's no surprise that a fraud of this magnitude was prosecuted in federal court.  Sentencing is currently set for the beginning of August at the federal courthouse in Greenbelt.  In addition to potential prison time the former state employee also must pay $25,000 in criminal restitution.  The Blog will follow this case and the co-defendant's case and may post a follow-up article in the future.
Benjamin Herbst is a Maryland criminal defense lawyer who specializes in fraud charges such as counterfeiting, identity fraud, credit card crimes and public fraud.  He also has extensive experience representing clients in misdemeanor charges such prescription fraud and possession of fictitious government ID card (fake ID charges).  Fake ID cases are also commonly charged as misrepresentation of age to obtain alcohol, and Benjamin has successfully defended dozens of these cases.  His two main priorities are keeping his clients out of jail and making sure they do not walk out of court with a criminal record.  Benjamin has achieved numerous dismissals in fake ID cases, and then has assisted his clients in filing for immediate expungement of their cases from the public record.  In addition to fraud charges, Benjamin also represents clients charged with theft, unauthorized removal of property, failure to return a rental vehicle, misconduct in office and all other white collar crimes.  Contact Benjamin anytime at 410-207-2598 for a free consultation about your case.  Benjamin has represented clients in all 23 counties in Maryland plus Baltimore City, and has defended cases in the Baltimore and Greenbelt federal courts.
Resources:
Former Employee of the Maryland Motor Vehicle Administration Pleads Guilty to Federal Charge Relating to a Scheme to Provide Fraudulent Maryland Driver's Licenses to Applicants Who Paid a Fee, justice.gov.