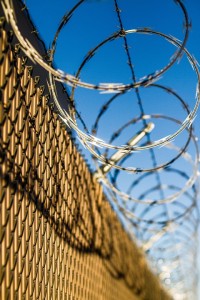 A former Prince George's County delegate has been sentenced to four years in federal prison followed by three years of probation for engaging in bribery and conspiracy while in office.  The sentence was announced by federal prosecutors after a hearing at the U.S. District Court in Greenbelt more than six months after the former state lawmaker's trial.  Back in March a federal jury found the ex-delegate guilty of four counts of bribery and one count of conspiracy for accepting thousands of dollars from various business owners in exchange for favorable treatment. At sentencing the presiding judge was informed that the shamed delegate also stole over $100,000 in campaign funds during his 14-year tenure as an elected official.
According to evidence presented by the government the former delegate conspired with members of the county liquor board and liquor store owners to vote favorably on issues that would increase the profitability of the store owners.  This included votes on proposals to establish additional permits to sell alcohol on Sundays, and for these favorable votes the former lawmaker received at least $19,000 in cash payments. In reaching a sentencing decision the judge not only considered evidence presented during the two-week trial, but also evidence of wrongdoing that the government presented at the sentencing hearing. The former lawmaker was not brought to trial on charges of theft or misconduct in office for stealing campaign funds, but it undoubtedly factored into the judges decision to sentence the delegate to four years in jail.  The former delegate and his legal team did not attempt to deny the government's claim that he stole the funds, which likely means there was some sort of agreement between the parties beforehand.  The government probably felt it would not be necessary to bring the former lawmaker to trial twice, as long at the sentencing judge was aware and considered the additional misconduct.
While it may seem unfair to a layperson, prosecutors are permitted to introduce evidence of wrongdoing at sentencing that was not presented at trial. The traditional rules of evidence do not apply during sentencing hearings, which means nearly everything about the defendant is fair game. The prosecution is still bound by ethical rules preventing them from informing the court about rumors and unfounded accusations, but the defendant's character is always tested at a sentencing hearing.  The flip side of the coin is that the defense is rarely limited as to what it can bring to the court's attention during this phase of the proceeding.  Defendants may call numerous witnesses to testify on their behalf, and these witnesses are not subjected to traditional cross-examination.  While every judge operates differently, it is usually beneficial to have family, friends and other members of the community to testify for a defendant at sentencing.  Prosecutors spend the entire trial attacking the defendant, who most of the time is advised to exercise his or her 5th Amendment right to remain silent. Sentencing is generally the only time where the judge can learn more about the defendant as a person, rather than a criminal suspect.
Benjamin Herbst is a federal criminal defense lawyer who handles cases in the U.S. District Courts in Baltimore and Greenbelt.  He defends all types of charges including white collar crime, DUI citations and federal petty offense citations such as assault, drug possession and theft.  Contact Benjamin anytime for a free consultation at 410-207-2598.
Resources
Former Prince George's County State Delegate Sentenced to 4 Years in Federal Prison for Accepting Bribes and for Conspiracy, justice.gov.