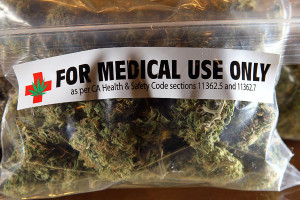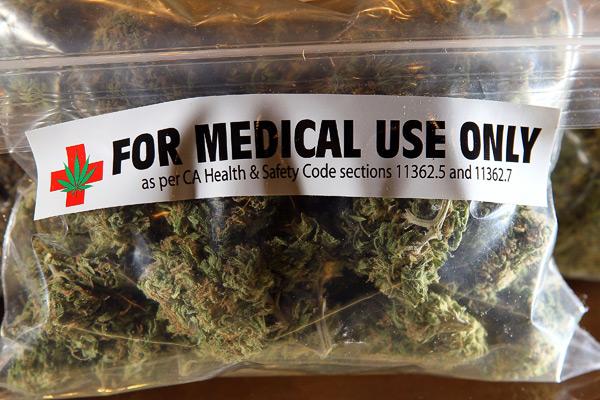 Medical marijuana first became available in Maryland just 8 months ago, and after a few hiccups in the opening weeks the program is now becoming a well-oiled machine.  There are 65 dispensaries currently throughout the state, and almost all are enjoying a steady stream of business.  These dispensaries reported gross sales of $1.8 million in December and now that number is approaching $10 million.  In addition, there are now seven times more medical marijuana purchases per month than when the program first began.  Since the beginning of summer at the end of May until now the number of patients has risen 30 percent to roughly 36,000.  This number could increase another 3 to 4 times still, as experts have estimated 2 percent of the state's total population will eventually obtain certification.  And finally, while we're talking numbers, there are now 985 medical providers who can recommend cannabis, which is up from 709 at the end of May.  New patients are coming forward each day, and medical doctors, nurse practitioners and psychologists are jumping on board as well.
Considering it took almost 5 years from when medical marijuana first became law until it became operational, the current progress has to be considered a success.  But that doesn't mean the system in Maryland is without flaws.  For starters medical cannabis is not covered by any health insurance plans in the state as it's still not approved by the FDA as medical necessity.  Patients can spend anywhere from $100 to $1,500 a month for their supply of cannabis, and while state dispensaries offer high quality safe products, they don't come cheap. Tight regulations, limits on the number of growers and distributors and long expensive delays are just some of the reasons for high cannabis prices in Maryland, and for some it can be cost prohibitive.
Not everyone can afford to spend hundreds of dollars per month cash to obtain the medicine they need to simply feel normal.  The sad truth remains that it is still cheaper to medicate with prescription narcotics that are both chemically habit forming and potentially deadly.  Some resort to growing marijuana plants in their homes or on their property to cut costs, but this is a risky strategy as personal marijuana cultivation is still a felony in Maryland.  Lawmakers recently tried to pass a bill legalizing the possession of up to an ounce of pot and allowing residents to grow up in six plants in their homes, but this bill failed to make it to the governor's desk.  Growing even one marijuana plant is a felony the CDS manufacturing law and is punishable by up to 5 years in prison.  Law enforcement still actively investigates any tip involving marijuana manufacturing and spends taxpayer dollars performing expensive aerial surveillance missions in search of outdoor home growers.  Tips and surveillance can lead to search warrant, which then can lead to seizures and arrest.  Things only get more serious if an otherwise lawful firearm is found on the searched premises, as this can lead to a charge for possession of a firearm in drug trafficking crime, which carries a minimum mandatory prison sentence upon conviction.
The state medical cannabis program is starting to run smoothly, but much like the rest of the county the marijuana policy here in Maryland is fluid.  The majority of state residents want legalization but lawmakers are intent on taking baby steps to get there.  For now medical marijuana patients will have to make due with high prices and monthly purchase limits, and while this isn't a perfect system we've come a long way in the last year.  As always, the Blog will continue to follow our states evolving marijuana policies and we will continue to provide insights to our readers as news develops. If you have been charged or are being investigated for a drug related crime contact attorney Benjamin Herbst anytime for a free consultation at 410-207-2598.  Benjamin handles criminal cases in all areas of Maryland including Frederick, Montgomery County, Prince George's County, Baltimore and the entire Eastern Shore.
Resources
Months into medical marijuana sales, growth has been steady in Howard, baltimoresun.com.