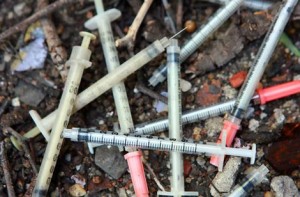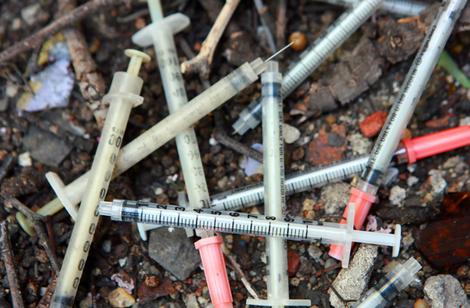 Lawmakers are set to debate at least two new bills in the coming weeks aimed at combating skyrocketing narcotic overdose numbers. The first bill, which was introduced by delegates from Harford County and Anne Arundel County, would add a separate crime to the books targeting distributors of heroin and fentanyl. If House Bill 612 becomes law it would punish those found guilty of supplying the heroin or fentanyl that results in a deadly overdose. As it stands now the law would carry a 30-year maximum prison sentence, which could be imposed in addition to a sentence for drug distribution. There is an immunity clause within the statute that would apply to anyone who provides assistance for a person who is experiencing a medical emergency after using these two dangerous drugs. Any information given to medical providers by a person that supplied the heroin or fentanyl would be inadmissible, which in theory would serve to dissuade those from failing to render aid to an overdose victim out of fear of prosecution.
This new law could be effective provided that the law enforcement and state and local health officials get the word out about its existence. It may cause some drug dealers to think twice about selling heroin or fentanyl, which would be a win for lawmakers. As a practical matter though, the law probably would not have much of an effect in the courtroom. A person who is arrested for supplying illegal drugs that result in a deadly overdose already faces a 20-year maximum penalty for distribution of narcotics. And a judge would certainly take into account the fact that someone died as a result of the defendant's conduct, making a lengthy prison sentence likely even without the new law. In addition, a state's attorney could elect to charge the dealer with manslaughter and or reckless endangerment, which is a general crime that is defined as engaging in conduct that causes a substantial risk of death or serious injury to another. Manslaughter carries a 10-year maximum penalty while reckless endangerment carries 5 years, and these sentences could be consecutive to any sentence for drug distribution. Some jurisdictions such as Worcester County have already tried and convicted drug dealers for manslaughter, but House Bill 612 would achieve the same purpose while presenting less of a challenge to prosecutors.
In the coming weeks we may also see a law hit the State House floor in Annapolis that would limit narcotics prescriptions to a seven-day supply. There would definitely be exceptions for patients experiencing severe symptoms from certain terminal and long-term illnesses, and there may be other exceptions as well. This proposal, which came from the governor's office, aims to limit the excess amount of prescription narcotics on the streets. Patients suffering from chronic pain are able to easily secure prescriptions for hundreds of narcotic pills per month, and many illegally sell some of their supply in order to fund their addiction. Others simply have a hard time keeping track of their medications and become victims to thefts by burglars, home workers, houseguests and even family members. Maryland would not be the first state to pass a law restricting opioid prescriptions, as at least seven other states already have strict laws on their books. The Blog will continue to follow the progress of these two proposals, and we may post a follow up article in the coming weeks, so stay tuned.
Benjamin Herbst is a drug distribution lawyer that handles cases involving heroin and fentanyl. Benjamin also represents defendants charged with reckless endangerment and manslaughter in all jurisdictions within Maryland. He is available for a free consultation anytime at 410-207-2598.
Resources
Harford legislators propose jail time for selling drugs that kill, baltimoresun.com.