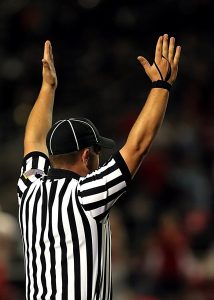 There are two illegal recreational activities that a large majority of the adult population feels should be allowed, and if and when this happens the state stands to rake in millions of dollars in new tax revenue. The first is recreational marijuana use, which is now supported by over 60 percent of the Maryland population according to the latest polls. The actual percentage of those in favor of legalizing pot is probably closer to 70 percent as many young adults do not participate in these polls. We previously posted an article about legislation to legalize recreational marijuana use, and will continue to follow its progress. The second illegal recreational activity currently being debated is sports gambling. You don't need a poll to tell you the majority of adults support sports gambling- all you need is common sense. Every law office or other workplace with more than a few employees has a Super Bowl or March Madness gambling pool, and most have fantasy sports leagues that play for pride and more importantly money. Americans wagered an estimated five billion dollars on the Super Bowl this year, and since Vegas has the only legal sports books, over 95 percent of these bets were illegal. Bottom line is that the people want to bet on sports, and are doing it regardless of whether it is legal.
March Madness brackets and Super Bowl box pools are generally reserved for casual fans, some of which would not otherwise follow the games. This type of betting is safe and is of little or no concern to law enforcement. But regular betting on the outcome of games is a different animal. Bettors are required to use bookies or use offshore betting websites in order to place illegal bets, and there is no security or regulation within this industry. Bookmakers often take bets on credit and charge exorbitant interest or juice when their money is not paid on time. Offshore betting websites can disappear or be shut down at anytime, and bettors could lose their profits without any legal recourse. On top of all of this, the state is making absolutely no tax revenue on this activity, and to the contrary is forced to use justice system resources to attempt to police these illegal operations. The simple alternative is to legalize, tax and regulate sports gambling, and thankfully the Maryland legislature is about to take a big step in this direction.
House Bill 989 is set to hit the floor in Annapolis on March 1st, and if approved would establish a task force to study the federal climate on sports gaming and then make recommendations for how to implement it. The task force would be made up of members of the State Senate, the House of Delegates and members of the State Lottery and Horse Racing groups. The members would reports their findings and recommendations to the Governor on December 1st of each year. Fantasy sports gambling and betting on horse racing is already legal in Maryland, and the lottery advertises like crazy to get us to buy Powerball tickets and scratch offs. The lotto has even installed automated machines in many convenience stores to make it extra easy to take our money. There is simply no logical argument to be made against legalizing sports gambling, and thus there are obvious parallels to legalizing recreational marijuana. Let us just hope that within a reasonable time frame both become legal, taxed and regulated.
Benjamin Herbst is a criminal defense attorney in Maryland that handles gambling and casino trespass charges, as well as drug charges involving marijuana and narcotics. Contact Benjamin for a free consultation anytime at 410-207-2598.
Resources
House Bill 989, mgaleg,maryland.gov.
Maryland Becomes Latest State To Eye Legal Sports Betting With New Bill, legalsportsreport.com.