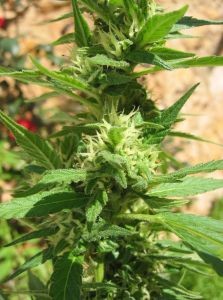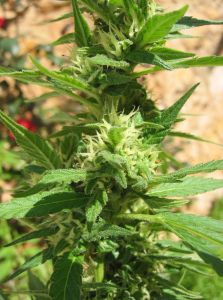 This past summer the Maryland Governor signed off on a bill that changed the definition of marijuana, and now the impacts of this bill could have a real effect in courtrooms across the state. The bill did not receive much media attention despite the fact that it was marijuana related because the bill was created with the intent to modify agricultural laws rather than continue to reform marijuana policy. House Bill 1123 was signed into law back in April, and went into effect on June 1, 2019. The bill was characterized as agricultural and focused on hemp research and production. It had numerous components, but the main emphasis was to expand hemp production and establish safeguards for assuring that hemp and marijuana remained two separate crops.
In order to separate hemp and marijuana, which is still highly regulated in Maryland and a controlled substance under federal law, the state legislature had to strictly define the meanings of the two crops. Lawmakers came up with a threshold amount of 0.3% THC to separate the two; any cannabis plants with a THC level above 0.3% would be classified as marijuana while anything under would be classified as hemp. In establishing this threshold, lawmakers not only changed the agricultural laws but also were forced to modify the Maryland controlled dangerous substance laws. Under criminal law section 5-101, marijuana does not include hemp for the purpose of criminal prosecution. Hemp as defined in section 14-101 of the agriculture code "means the plant Cannabis sativa L. and any part of that plant, including all derivatives, extracts, cannabinoids, isomers, acids, salts, and salts of isomers, whether growing or not, with a delta–9–tetrahydrocannabinol concentration that does not exceed 0.3% on a dry weight basis". This fancy language boils down to the fact that cannabis plants that do not have a THC over 0.3% are not marijuana for the purpose of a criminal prosecution, and the impacts of this clause could be huge.
In all drug crimes cases the state is required to prove beyond a reasonable doubt that the substance that is the basis of the charging document is actually what the police say it is. It is not proof beyond a reasonable doubt for an officer to simply look at a substance and say that it is cocaine, heroin, marijuana etc. The state has to test the substance police take in evidence, and this is traditionally done is by sending it off to the crime lab at the Maryland State Police in Pikesville or the city's lab in Baltimore. Chemists do their tests and send a lab reports to the prosecutor, which are then introduced into evidence as proof the substance is CDS. But, the kicker is that the crime labs do not test marijuana for THC content, so now there might not be a way for the state to prove beyond a reasonable doubt whether the green vegetable matter police confiscated from your plastic baggie, jar or personal grow room is marijuana or hemp.
The new law may not cause drastic changes in simple possession of marijuana cases that the state may not even choose to prosecute, but the effect on possession with intent to distribute, manufacturing and importation of marijuana cases could be huge. While the law has been in effect since June, cases that began over the summer are just now starting to be resolved in court, and it will be interesting to see how this new law plays out. Anyone that is facing marijuana charges that began after June 1 should definitely consider contacting an attorney about filing a motion to dismiss the charges. Those who were arrested before June 1 still may have a decent argument, but will face a tougher batter with the courts around the state, and maybe the appellate courts in Annapolis. The Blog will continue to follow this new law and any changes that are proposed in the 2020 legislative session. In the meantime feel free to call Maryland criminal defense lawyer Benjamin Herbst anytime for a free consultation about your case. Benjamin specializes in defending people charged with drug offenses such as possession with intent to distribute marijuana and other drugs such as cocaine, heroin and oxycodone. He handles cases in all jurisdictions from the Eastern Shore cities of Salisbury, Ocean City and Easton to the Western Maryland cities of Hagerstown and Frederick and all the cities in between. His main office is located in Baltimore but he is always willing to meet in a convenient location.