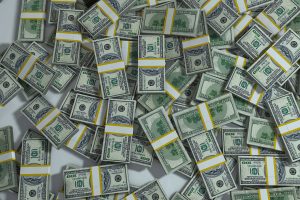 Two weeks ago a lawmaker in the Maryland House of Delegates abruptly resigned from her position, and this past week it became apparent why. According to the U.S. Attorney's Office the former Prince George's County lawmaker, who served from 2001 until the present, pled guilty to one count of wire fraud for converting more than $22,000 of campaign money to her personal use. The guilty plea took place in the United States District Court in Greenbelt, and lasted just over 30 minutes. Some of the facts that came to light during the plea hearing included that the former lawmaker had used campaign funds to pay for dental appointments, fast food, hair styling and even a cover for the home's pool. The charges covered illegal activity from 2015 to 2018, when the former delegate accepted campaign funds from donors who had expected these funds to be used for reelection and maintaining leadership positions with the General Assembly. The funds were accepted by the defendant via a campaign PayPal account and then directly transferred to her personal bank account or withdrawn as cash from ATMs. None of the withdrawals in question were reported to the Maryland State Board of Elections.
The former lawmaker faces up to 20 years in prison wire fraud, but she will likely face less than 3 years of active incarceration. The sentencing guidelines call for an active jail sentence of 8 to 33 months, and the defense could argue for home detention or even probation. Regardless of whether the defendant serves active jail time, she will almost certainly be on supervised probation and will be a convicted felon for the rest of her life. As part of the plea the former lawmaker will also have to pay back $22,565.03 in restitution to the citizens or organizations that contributed to her campaign. The defendant is currently out on pre-trial supervision after being released on her own recognizance, and will be able to spend the holidays with her family in advance of the January sentencing hearing.
The FBI was the main law enforcement agency responsible for the investigation that led to federal prosecution of the former Prince George's County Delegate, though it was not made public how the lawmaker arrived on the agency's radar. It did however come to light that the defendant was not a first offender when it came to campaign finance rules. Over the course of her career she was cited more than ten times for bookkeeping errors in campaign finance reports, and even fined $2,000. She was referred to the Office of the State Prosecutor in 2016, and this state agency could have easily passed her case off to the FBI.
Sadly, this defendant was the third public official from Prince George's County to plead guilty to criminal charges in the past two years. In 2018 two PG County lawmakers were sentenced to prison for their roles in a bribery scandal involving liquor licenses. These two former lawmakers received thousands of dollars in exchange for favorable treatment obtaining government licenses. While it is never the official policy of a prosecuting agency to make an example of someone, cases like these are sometimes the only way to send a stern warning to public officials that corruption will not be tolerated. When a citizen steals from another person the case typically does not end up in federal court and the defendant usually receives probation if he or she was a first time offender. Employee theft cases and other cases where there is a breach of trust are treated more seriously, but rarely rise to the level of federal fraud charges. But public officials are always held to a higher standard due to their responsibility to serve the public. Therefore the FBI and the Department of Justice will continue to prosecute any sitting politician involved in corruption. Unfortunately, the politicians committing the highest levels of fraud and corruption are better at hiding it, and rarely are brought to justice.
Benjamin Herbst is a Maryland theft lawyer that represents individuals charged with wire fraud, bank fraud and employee theft in all state and federal courts in the state. He also handles numerous other crimes such as theft of federal property, unlawful taking of a motor vehicle,  malicious destruction of property, failure to return a rental vehicle and failure to file income tax returns. Contact Benjamin anytime for a free consultation at 410-207-2598.
Resources
Former Maryland lawmaker pleads guilty to wire fraud, washingtonpost.com.