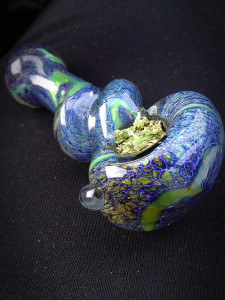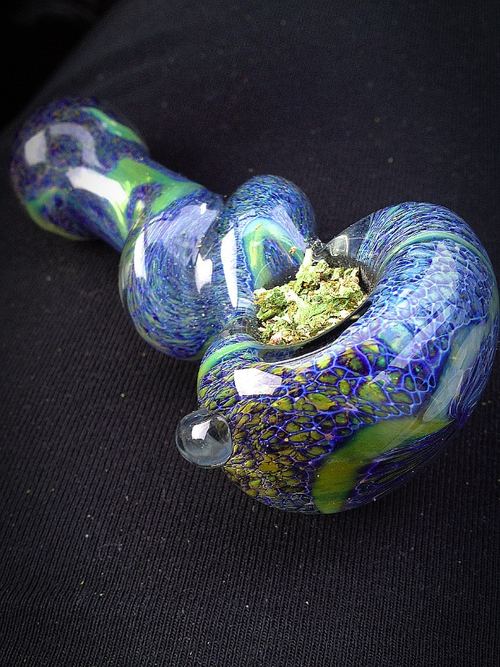 Possession of less than 10 grams of marijuana has not been a crime in Maryland for more than 5 years, but the full impact of decriminalization is still a work in progress.  When simple possession of marijuana became a civil offense, it did far more than simply end thousands of criminal prosecutions.  For decades the odor of marijuana has been a powerful tool for law enforcement officers to initiate investigations of individuals out in public.  The smell of marijuana has justified thousands of searches of people, cars and even homes, and the fruits of these searches have resulted in criminal prosecutions for weapons, narcotics, stolen property and other contraband.  While State's Attorneys have not been able to prosecute simple marijuana possession since the fall of 2014, police officers did not simply stop using the smell of pot to justify searches.  And frankly, at the time they had no reason to do so, as the law offered no guidance on how to police in the decriminalization age.  As is typically the case, the Courts had to fill the gaping holes left by lawmakers, though this took a few years and is still an on-going process.
Separation of powers dictates that the Courts cannot simply step in and establish policy; defendants have to be arrested and their lawyers have to file suppression motions.  Then the trial courts have to deny these motions and appellate lawyers have to file briefs and make arguments in Annapolis.  The whole process from arrest to an appellate decision that clarifies a law typically takes 2-3 years or more in some cases if the case goes past the intermediate appellate court.  With respect to decriminalization of marijuana, the first major ruling came in 2019 when the Court of Appeals held that police are not permitted to search a vehicle occupant based on the odor of marijuana in State v. Pacheco.  However, due to the automobile exception and the fact that marijuana is not technically a legal substance (decriminalized does not mean legalized) cops are still permitted for now to search a vehicle based on the smell of marijuana.  One year later the State's highest court again clarified the bounds of decriminalization by ruling in State v. Lewis that police officers do not have probable cause to arrest and then search a person based on the odor of marijuana.  The court did not address whether a police officer would have reasonable suspicion to briefly detain and pat down a person for weapons based on the odor of pot because Lewis was placed in handcuffs and effectively arrested.  A stop and frisk detention is less intrusive than an arrest, and only requires police be able to identify a specific suspicion of criminal activity.
It took another year after the Lewis case for a stop and frisk based on the smell of marijuana to reach the appeals court, but we now have an answer to that issue as well.  As of two weeks ago it is officially impermissible for a police officer to briefly detain and frisk an individual based on the smell of marijuana.  The ruling is hardly a surprise, but nonetheless was another hole in the Maryland marijuana policy that needed to be filled.  The case involved a juvenile in Prince George's County who was detained and frisked on the steps of an apartment complex after a call came in to police that individuals were smoking pot and hanging out.  The responding officer ordered 4 juveniles to sit on the steps after smelling marijuana, and found a handgun on one of the individuals after conducting a pat-down search.  This juvenile was then arrested and charged with illegal possession of firearm by a person under 21 and wear transport carry of a firearm.  His motion to suppress was denied and then he was found involved (similar to guilty in an adult case) of the crime and sentenced to probation.  As a result of the ruling the case will be vacated and the juvenile will have his record cleared.
The irony in all of these decisions is that they will all be rendered somewhat moot after the legislature decides to legalize marijuana in the next year or so. Legalization will further limit law enforcement's ability to search a person and his or her vehicle, but as with decriminalization, it will likely take years for the law to be completely clarified.  Benjamin Herbst is a criminal defense lawyer who specializes in gun and drug charges in Maryland and Florida.  He has handled hundreds of cases involving firearms, marijuana trafficking and manufacturing, heroin, cocaine and other CDS, and is standing by to offer a free consultation in your case.  Benjamin has won jury trials for felonies such as illegal possession of a firearm, possession of a firearm by a convicted felon and possession with intent to distribute narcotics and fights for all of his clients in state and federal court.  Call Benjamin today at 410-207-2598 or at 954-543-0305 in Florida.
Resources:
IN RE:  D.D., courts.state.md.us.