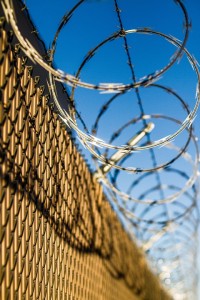 Just a few short years after a massive corruption ring landed numerous corrections officers in prison and permanently shuttered the Baltimore City Detention Center, the feds have announced yet another bust at a Maryland correctional facility. The United States Attorney's Office recently announced that twenty defendants have been indicted on federal racketeering charges for their roles various ongoing criminal conspiracies at the Maryland Correctional Institute Jessup or MCIJ. Six of these defendants were corrections officers or other employees at the facility, with one being a high-ranking lieutenant and another being a nurse. Seven inmates and seven civilians were also part of the indictment, which became public after the defendants were arrested. The FBI took part in the press release and reiterated that corruption will continue to be one of their main areas of focus. Eliminating prison corruption has also been a top priority for Governor Hogan after the embarrassing scandal in Baltimore created national headlines for weeks. Since 2015 almost 200 defendants have been charged with crimes related to prison corruption in Maryland.
This particular investigation began as early as 2014 and revealed an ongoing smuggling ring at MCIJ, where employees and civilians would conspire to sneak contraband into the facility for pay. The contraband included narcotics such as MDMA (molly), Suboxone strips and other drugs such as marijuana and K2. Tobacco, cell phones and unauthorized thumb drives were also allegedly smuggled into the facility and paid for by inmates using electronic transactions on the illegal cell phones. This criminal conspiracy is eerily similar to the prior jailhouse conspiracy in Baltimore and other instances of prison corruption across the country. There will always be a market for contraband in prison facilities as we have seen glorified in movies such as Shawshank Redemption, though in Shawshank it wasn't entirely clear how the inmates paid for their contraband. Untraceable electronic forms of payment such as green dot cards have made the exchange of currency much easier, but outsiders are still needed to physically bring desired contraband into the facility. For some, a cut of the extreme markup that contraband brings is too easy to pass up, but as we see there are serious consequences for taking part in this business.
Almost all of the defendants face a maximum of 20 years in prison for the racketeering counts, and half face the same 20-year maximum for conspiracy to distribute narcotics and possession with intent to distribute drugs. The highest-ranking officer faces life in prison for depravation of rights under color of law for allegedly threatening inmates with death or serious bodily injury. Federal prosecutors credited the DPSCS and its employees, who actually initiated the investigation and alerted federal law enforcement to the ongoing conspiracy. While this case could have been prosecuted in state court, it is common for the FBI to take over large-scale corruption conspiracies due to their ample resources and stiffer penalties under the federal sentencing guidelines.
The Blog will continue to follow this case and other public corruption cases, and may post a follow up article in the future as new stories emerge. If you or a loved one has been charged with a criminal offense in Maryland and would like to hire an attorney or simply to ask a question feel free to contact Benjamin Herbst anytime at 410-207-2598. Benjamin represents defendants in the federal courts in Baltimore and Greenbelt, and handles state criminal charges in all Maryland counties including Prince George's, Howard, Montgomery, Frederick and Anne Arundel. Additionally Benjamin is an experienced Eastern Shore criminal defense attorney who has successfully handled dozens of felony, misdemeanor and traffic offenses in Denton, Salisbury, Snow Hill, Ocean City and Easton.
Resources
A Correctional Officer Also Faces Federal Civil Rights Charges for Alleged Sexual Assaults on Three Inmates and A Federal Charge for Making False Statements, justice.gov.