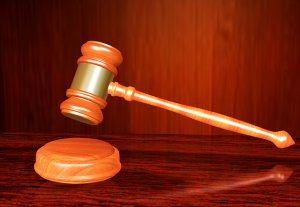 Within the same week in mid-May two former government employees in Maryland were found guilty of felony theft while on the job.  The first guilty finding came by way of a two-day jury trial in Somerset County that resulted in a guilty verdict for both counts in the criminal information charging document.  A jury agreed with the State's Attorney's theory that the former of Princess Anne employee was responsible for $100,748.93 in missing cash that was received at Town Hall but never deposited into the town's operating account.  Prosecutors introduced evidence showing the defendant had deposited over $43k into her personal account, but the jury must have believed the former employee stole the remaining $58k as well.  The difference between prosecuting the defendant for the full $100k+ and just the $43k in her account is twofold.  First, the potential punishment for theft over $100k is double the 10-year maximum provided under the Maryland law for theft $25k to $100k, and the offense has a higher score in the sentencing guidelines.  Assuming the defendant has no prior criminal record, she faces a guideline sentencing range of probation to 2 years in prison, while the lesser theft offense would have carried a guideline range of probation to 6 months.  Second, the State is now justified in seeking the full amount of restitution from the defendant, which the judge will almost certainly order and make a condition of her probation.
While the former town manager will only be sentenced on one of the counts due to the doctrine of merger and will not end up serving anywhere close to the 20-year maximum provided by law, she does face a realistic possibility of serving several months in jail or even at the division of corrections.  The case has been postponed for sentencing and a pre-sentence investigation or PSI has been ordered.  Two days after the Eastern Shore jury found the Somerset County defendant guilty a former Air Force employee pleaded guilty to theft of government property.  The 60-year-old Prince Georg's County was working as a civilian travel coordinator for the Air Force, and was responsible for planning and scheduling congressional travel and approving expenses for trip escorts.  The defendant held a government issued credit card for employment purposes, which he misused secure cash advances that were then deposited into a work-related bank account that he controlled.  According to the plea the defendant then wrote checks to himself and deposited the same into his personal bank account for living expenses, family vacations, a Harley motorcycle and a baby grand piano.  All told the former Air Force employee stole over $750k and cost the government over $1 million after factoring in banking and services fees for the cash advances.  A search warrant was executed at his Brandywine home, and over $15k in cash was seized.    The defendant faces up to 10 years in prison and will be ordered to pay the full amount of restitution when he appears for sentencing at the Greenbelt federal courthouse in September.
The Blog will continue to follow these two cases and may post a follow up article after the two defendants are sentenced.  We will continue to monitor cases involving public corruption, fraud and theft in Maryland and in Florida and are available anytime to answer legal questions.  Benjamin Herbst is a criminal defense lawyer who specializes in theft, misconduct in office, counterfeiting and fraud.  He has successfully represented hundreds of clients charged with a range of offenses from shoplifting and employee theft to embezzlement and felony theft scheme.  Contact Benjamin anytime at 410-207-2598 or at 954-543-0305 in Florida anytime for a free consultation.
Resources:
Former Air Force Employee Pleads Guilty to Stealing More Than $1.1 Million in Government Funds, justice.gov.