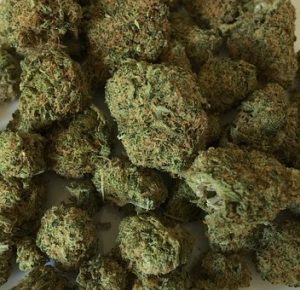 The Maryland House of Delegates has done its part to assure that Maryland will legalize the recreational use of marijuana in the near future, and now the matter is in the hands of the Senate.  Back in December we posted about House Bill 1 that was pre-filed before the 2022 legislative session began in Annapolis.  The bill was designed to get the ball rolling and establish that legalizing marijuana would ultimately be up to Maryland voters in the November general election, and it passed easily in the House.  The next step was to hammer out the specific regulations regarding recreational cannabis use, and this bill, House Bill 837 also passed easily.  Last week both of these bills were up for discussion in the Senate, and it appears there will be no major roadblocks to coming up with a mutually agreeable policy.
House Bill 837 lays a detailed foundation for what Maryland citizens can expect if recreational cannabis passes in November.  Senate Bill 833 attempts to carve out the same regulations, but it differs slightly in terms of lawful amounts and potential punishments for violations.  The bill that ultimately passes the General Assembly will probably be a conglomerate of both bills, so at this point we'll just point out the general rules that citizens can expect when pot becomes legal in 2023.  The House and Senate both agree that the lawful amount of marijuana a person can possess in public should be more than 10 grams.  The House is currently proposing a personal use limit of 1.5 ounces or 2 plants, while the Senate is proposing 2 ounces or up to 4 plants.  It seems that anyone 21 or older will be able to possess at least 1.5 ounces without fear of being issued a civil citation for unlawful possession of marijuana.  The House also included a separate threshold for the "civil use amount" but his seems unnecessary and confusing.  Both the House and Senate seem to agree that smoking pot in public should be a civil offense punishable by a fine.  Those who are in violation would be issued a civil violation citation by a police officer, which is similar to a traffic citation.  The person receiving the citation could pay the fine, request community service in lieu of the fine or request a trial date to contest the citation (or ask for probation before judgement).  Defendants who are charged with civil marijuana violations must respond to the citation in some manner, or risk having their case become part of the public record.
The House and Senate also addressed the cultivation of marijuana and potential violations for exceeding the permitted amounts in their respective bills.  The House seemed to bring the hammer when it comes to growing pot, as its proposal makes it a misdemeanor punishable by up to 3 years in jail for growing more than 2 plants.  The Senate bill maintains that growing more than 4 plants would be illegal, but only trigger a civil violation.  It is important to understand that the eventual recreational cannabis law would still prohibit distribution or possession with intent to distribute.  There has been no indication that this offense would be reduced to a misdemeanor, though at some point in the future this could be something lawmakers consider.  The Maryland sentencing guidelines are already changing this summer independent of cannabis legislation, and the recommended sentences for most drug cases are thankfully decreasing.  It would be nice if we could affirmatively say that no street level marijuana transactions could result in a jail sentence, but it seems we're just not there yet.  On the other hand, the House and Senate seem to agree that those with prior marijuana related cases should not be at risk of damaging background checks.  When the law goes into effect next year it will almost certainly include provisions for the automatic expungement of older cannabis cases.
The Blog will continue to track all matters related to the legalization of cannabis in Maryland, and will post a follow up article when the General Assembly comes up with a bill for the governor to sign.  In the meantime, feel free to contact our Maryland criminal defense lawyers anytime at 410-207-2598 for representation or for any questions about drug crimes in Maryland and federal courts.  Benjamin Herbst is a Maryland marijuana lawyer who also specializes in criminal cases involving controlled dangerous substances such as heroin, cocaine fentanyl and prescription medications.  He has successfully defended charges of importation, manufacturing, trafficking, possession with intent to distribute and various other firearm and drug related offenses.  Contact Benjamin to find out what defenses may be available in your case.
Resources:
Maryland Senators Raise Questions About House-Passed Marijuana Legalization Bills In Committee Hearing, marijuanamoment.net.