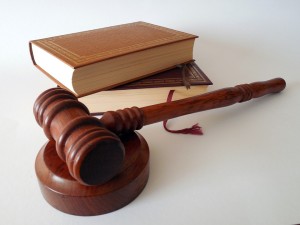 Finding out there is a warrant for your arrest is a terrible feeling, but there are a number of things you can do to minimize your time in custody or better yet avoid being arrested at all.   There are two types of warrants for criminal cases in Maryland state courts, and the first step is to figure out what type of warrant you have. The most common type of warrant in Maryland is a bench warrant, which just like its namesake is issued by a district or circuit court judge of the from the bench. A large percentage of bench warrants are issued in open court after a defendant fails to appear at a mandatory court appearance. Failure to appear at any mandatory court date will likely result in a warrant regardless of the seriousness of the case. Even non-jailable offenses like civil alcohol citations for underage drinking and driving on a suspended license (section h) require the appearance of the defendant and authorize judges to issue warrants for failures to appear.
Not all failures to appear are created equal. A defendant who fails to appear for his or her trial date on a felony criminal offense will likely receive a no bail bench warrant, and any prior bail or pre-trial release will be forfeited.   A defendant who fails to appear at sentencing could be in an even worse position, as the judge or the state may rescind any prior plea offer. Upon arrest these defendants may be forced to wait in custody until their case is over or at the very least until the issuing judge modifies the no bail hold. A defendant who fails to appear at a misdemeanor criminal case or traffic case by receive a bench warrant with a preset bail or with instructions for the commissioner to set bail. These defendants can go straight to the district court commissioner's office if they want to have the warrant lifted, but there is always the risk the commissioner will deny bail. If the commissioner denies bail the defendant will have to wait until the next business day to see a judge. Violation of probation warrants are also considered bench warrants, but many times these warrants have either preset bails or no bails. Either way, the best way to deal with bench warrant is to contact an attorney and have him or her file a motion to recall the warrant. Judges are not robots, and if you have a legitimate reason why you missed court, or if you simply forgot the judge may have enough sympathy to quash the warrant and then direct the clerk to issue a summons. While you can try to accomplish this by filing your own pro se motion it is always better to hire an attorney, as the judge will see you have made an investment in the case and are not likely to miss court again. This is also true for violation of probation warrants, as judges just want to make sure you show up for your VOP hearing before considering to recall your warrant.
The second type of warrant is an arrest warrant, and there are far too many issued in Maryland when the more practical thing to do would be to issue a summons. A true arrest warrant should only be used in cases where the commissioner or judge believes the defendant is a danger or a flight risk, but unfortunately it doesn't work this way. On recommendation from a police officer or from the state or based on a civilian statement of charges a judge or commissioner may bypass setting a court date and issuing a summons for an arrest warrant. These warrants are more difficult to work around because they are typically sealed for 90 days and as a result you can't just file a motion to have them recalled. Also, a person with an arrest warrant cannot simply go to the commissioner's office to take care of it, as he or she must be booked at the police station before going to the commissioner. If the state either indicts the defendant or files an information in the circuit court, the defendant will not go to the commissioner at all. After being booked at the police station he or she will be taken directly to the county or city jail to await being bailed out or seeing a circuit court judge. In cases involving arrest warrants it is entirely possible to take care of the whole process in just a couple of hours, but knowing where to go and what time to go is key. The most basic advice if you know or think you have a warrant is not to wait too long to address it. The sooner you act the better it will look to the judge, and it's always better to turn yourself in on your own terms then to be arrested out of the blue. If you or a loved one has a warrant feel free to contact Benjamin Herbst at 410-207-2598. Benjamin is an experienced Maryland criminal defense lawyer that specializes in handling bench warrants and arrest warrants.