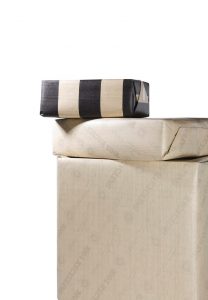 A former letter carrier for the United States Postal Service was recently sentenced in federal court for his role in a drug conspiracy that spanned from the West Coast to Bethesda, Maryland. The 49-year old postman received a sentence of 4 years in prison followed by 3 years of supervised probation for the crimes of conspiracy to distribute and possession with intent to distribute cocaine. In total the feds linked the former USPS employee to 5 kilograms of cocaine, which according to law enforcement has a total street value of approximately $187,600.
According to the guilty plea that the court accepted a few months prior the ex-postal worker conspired with business associates on the West Coast to send multiple packages containing cocaine from California and Nevada to Maryland. The packages were shipped via U.S. mail and destined for addresses on the defendant's Montgomery County mailing route. This investigation began back in September of 2016 though federal law enforcement seems to believe it had gone on longer. In April of 2017 a postal inspection service drug detection dog made a positive hit on five packages that were yet to be delivered, and the inspectors sought and received a search warrant. Upon opening the packages the inspectors discovered that all five contained one kilogram of cocaine packaged in the same manner. The addresses were valid Bethesda locations, but the names associated with the addresses were fake.
While the U.S. Attorney's press release does not detail what occurred after cocaine was discovered, the packages were probably sealed back up and placed in circulation for the defendant to deliver. Only this time odds were the former postal worker had unwanted company following him along his route. Montgomery County police assisted the feds in this investigation, and they could have been involved in either a pretextual traffic stop of the defendant or a probable cause arrest. Law enforcement likely waited until the defendant took some sort of action indicating he had knowledge of the contents of each package before making an arrest. During his plea hearing the former mailman admitted that he took possession of the packages in the Bethesda post office and then notified his co-conspirators by text that he had marked the packages as delivered. After scanning the packages in he delivered them to the co-conspirators at different locations than the addresses written on the packages.
This case brings up numerous interesting criminal law issues that frequently arise in drug cases. It shows how powerful a tool drug detection dogs have become for postal inspectors and the DEA when so called suspicious packages arrive at mail sorting centers. Law enforcement officers do not have constitutional restrictions when using drug detection dogs to sniff packages, as a person who places a package in the mail has no reasonable expectation of privacy in the look, feel or smell of that package. The contents of the package are private, and as such are afforded a degree of constitutional protection. But this protection will generally not withstand a drug detection K9 hit combined with an officer observing signs that the package may be suspicious. Legally, an officer can determine a package is suspicious based on his or her training an experience. There is no scientific procedure, but rather the officer will look at the size, weight, manner of packaging, origination and destination of the package. A drug dog hit combined with an officer's opinion that something is up will almost always be enough for a search warrant.
The interplay between federal and state law enforcement is always an interesting criminal law issue, and one that may have been at play in this case. Federal law enforcement officers are not permitted to enforce traffic laws on state property so they often use their local law enforcement colleagues to perform a traffic stop. After effectuating the traffic stop the feds are generally permitted to take over and further their investigation (which has nothing to do with the reason for the stop). These pretextual stops are completely legal and an extremely common law enforcement tool.
Benjamin Herbst is a Maryland criminal defense lawyer that handles cases in state and federal court. Benjamin has extensive experience defending clients charged with drug offenses such as possession with intent to distribute and possession. He is available anytime for a free consultation at 410-207-2598.
Resources
Former U.S. Postal Service Letter Carrier Sentenced To Four Years In Federal Prison For A Drug Conspiracy, justice.gov.