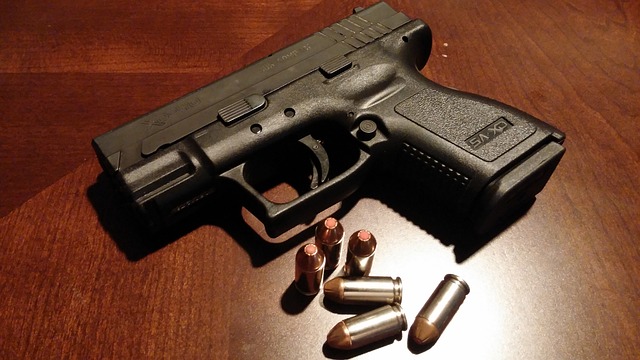 Governor Elect Hogan is not scheduled to begin his term as Maryland's top politician for another 6 weeks, but he has already publicized a few of his plans for gun control and drug abuse. The infamous Maryland firearms safety act appears to be safe for the foreseeable future, as Hogan's camp is on record stating they would not take action to try to repeal the law. On the other hand, the act still faces scrutiny from the federal court system. The hardline gun law was upheld in the United States District Court in Baltimore over the summer, but is now before the 4th Circuit Court of Appeals in Richmond, Virginia. The federal appellate judges will examine whether the firearms safety act infringes on the Second Amendment right to bear arms, and will consider the briefs of twenty-one different states, including Florida and Michigan, who have filed briefs urging the court to overturn the law. The Governor Elect has not publicized a detailed opinion of the firearms safety act, and will likely wait until he has taken office to do so. But Hogan has been clear thus far that his office will not challenge the incoming attorney general or the predominantly democratic legislature to repeal the law.

On the illegal drug front, the Governor Elect recently stated that he would make the war on heroin a top priority of his administration. Hogan has even gone so far as saying he would declare a state of emergency. That phrase is often thrown around, and at this point it is unclear what specific sort of action a state of emergency would trigger. But one thing is for certain, that heroin is on our future governor's radar, and he is aware that this dangerous drug is not simply and inner city problem. Rather, it has become an epidemic from the suburbs to the rural areas of the state. Other states along the east coast have made this declaration, resulting in increased funding and manpower to combat heroin abuse, and the Governor Elect appears concerned that Maryland is lagging behind. Look for the Hogan's office to develop a statewide heroin suppression task force sometime in 2015.
Whenever a new administration takes office the public can expect changes to state policy. This is especially true when a new political party takes over, and criminal laws involving drugs, guns, and other highly publicized issues are often the first to change. Republicans are traditionally tougher on drug crime but more liberal when it comes to gun laws. While we now know that Hogan will ramp up the war on heroin, it is too early to tell whether he will take a hardline stance on other illegal drugs including marijuana. While medical marijuana is currently in the works, it remains to be seen whether the state's progression toward legal pot will stall in the coming years. It does appear that Maryland will continue to boast some of the toughest gun laws in the country, despite having a republican governor who was endorsed by the NRA. But this could change in an instant depending on what the federal appellate judges in Richmond decide. The Blog will continue to follow the state criminal laws as we transition into a new administration this January. We will likely post a follow up articles specifically on the gun law appeal and heroin state of emergency as well so stay tuned.
Benjamin Herbst is a Maryland gun crimes attorney who also handles drug cases and all other criminal charges. Contact Benjamin for a free consultation at 410-207-2598.
Resources
Hogan says he will declare heroin 'emergency' once sworn in as Md. governor, www.washingtonpost.com.
NRA-Endorsed Incoming GOP Governor Will Keep State's Sweeping Gun Control Law, www.theblaze.com.