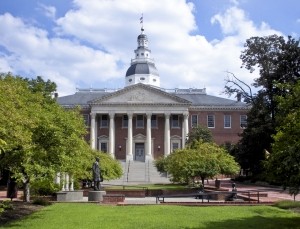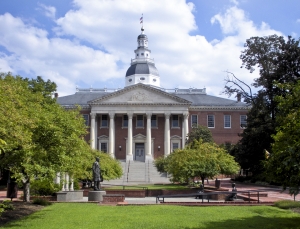 Over the weekend the governor signed an order that should expedite the release of hundreds of Maryland prisoners.  There are some caveats to the order, and it only applies to prisoners serving sentences in the state-run Division of Corrections.  The governor had received multiple formal requests to consider measures to reduce the prison population in light of the Covid-19 outbreak, and this recent order is a major step in the right direction.  As of last week, there were over 130 inmates who tested positive for the virus, and the close quarters of prison facilities make social distancing guidelines impossible to follow.  While the order may be viewed as too little too late to some, even a slight reduction in the total number of inmates could exponentially reduce the risk for further spread of the virus.  The crux of the order is that it authorizes the Division of Corrections to expedite the release of any inmate who is scheduled for mandatory release within 120 days.  While DOC will not simply open the doors to those inmates with under 4 months to serve on their sentences, they could realistically be placed on supervision or home detention within a week or so.  The order also allows DOC to initiate accelerated parole for certain inmates who are over the age of 60 and have not been convicted of a crime of violence.
The order does not apply to incarcerated individuals who are serving a county sentences of less than 18 months, and those awaiting trial in county and city detention centers.  Inmates at theses facilities are not eligible for release under this particular order, but may take advantage of other orders signed by the Chief Judge of the Court of Appeals.  The Chief Judge of Maryland's highest court in Annapolis has issued numerous orders over the last 6 weeks.  Two of the latest orders focused on encouraging judges to expedite bail review hearings and strongly consider releasing any inmate who is being held pretrial on a nonviolent charge.  The order also required the administrative judges in the district and circuit courts to schedule hearings on the next business day following the service of a warrant for a technical or minor violation of probation, a failure to appear bench warrant and warrants related to failure to pay costs or fines.  While the bail review judge still has final discretion over releasing a defendant, the hope is that judges will take this emergency situation into account and choose to release a defendant if there is any reasonable means to assure the public safety and the defendant's return to court.
If you have an outstanding bench warrant or arrest warrant it is advisable to contact a lawyer to find out how these orders can be used to your advantage.  Judges may be more likely than ever to consider motions to recall outstanding bench warrants.  In addition, if there is an arrest warrant that cannot be recalled by a district court judge, a commissioner may be more inclined to grant bail or pretrial release at a first appearance hearing.  The Blog will continue to follow executive orders and orders signed by the Chief Judge, and may post a follow up article in the near future.  Maryland state courts are closed to the public until June 7, but judges are still conducting certain hearings via telephone or Skype.  As usual, the courts will continue to regularly hear bail review hearings and other emergency requests.  Benjamin Herbst is an experienced Maryland bail review lawyer who represents defendants in all criminal cases including domestic assault, firearm possession and drug crimes.  Benjamin represents defendants in all Maryland state and federal jurisdictions including Baltimore City and County, the Eastern Shore, Montgomery County, Prince George's County, Western Maryland and Southern Maryland.  He has successfully represented over 1,000 defendants in criminal cases, and is available anytime for a free consultation at 410-207-2598.  Benjamin offers flexible payment plans for criminal defense cases and will do whatever it takes to achieve the best possible outcome.  Benjamin also represents clients who are injured in Maryland auto accidents, and fights to recover the maximum settlement in your case.
Resources
Governor signs executive order to release hundreds of inmates.., Baltimore.cbslocal.com.