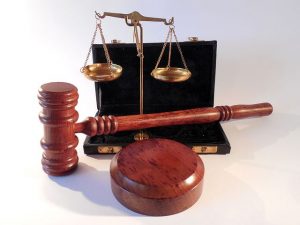 The U.S. Attorney's Office recently announced that a Howard County physician was sentenced to 15 months of federal prison followed by 3 years of probation for passport fraud. The 50-year old doctor had been held without bail in a federal detention facility since his arrest back in May, meaning he will have to serve about one year of additional incarceration. He also may face deportation, as Homeland Security has initiated removal proceedings. According to his prior guilty plea, the doctor entered the United States from Ghana back in 1995 and applied for certification of his medical license in 1996. In 1998 the doctor married a U.S. citizen in Virginia, but his petition for citizenship was denied after immigration officials concluded the marriage was a sham and only for the purpose of gaining citizenship. Regardless, the doctor was granted a license to practice medicine in Maryland in 2001 and opened an office in Laurel. In 2007 and again in 2009 the doctor applied for United States passports for his minor children. On the applications for his minor children the doctor fraudulently stated that he was in fact a U.S. citizen who was born in North Carolina. In between applying for passports for his children, he applied for his own passport in 2008, again stating on the application and in subsequent interviews that he was born in North Carolina. The doctor even included a false affidavit from a family friend who claimed to have witnessed the doctor's birth in America. Based on the information provided, the doctor was issued a U.S. passport in 2008.
For over 10 years the doctor used his fraudulent U.S. passport numerous times for international travel, and when it came time to renew the passport in 2018 he again told federal officials that he was born in North Carolina. The U.S. Department of State's Diplomatic Security Service was the main law enforcement agency responsible for investigating this case, and executed a search warrant of the doctor's home in Fulton. Investigators found several incriminating documents, which supported their suspicions including his Ghanaian passport, additional false affidavits and draft petitions for the Howard County Circuit Court that attempted to further perpetuate the scam.
There are a number of different passport crimes, and the feds treat all of them seriously. Forgery, false use of a passport and misuse of a passport are all classified as felonies, with maximum prison sentences ranging between 10 and 25 years. The 25-year penalty is reserved for the misuse of a passport to facilitate international terrorism. This means that any person who provided a fake passport to a terrorist or in some way assisted a terrorist in obtaining a passport could be on the hook for a 25-year sentence. A similar provision applies to drug trafficking crimes, but the maximum penalty is slightly less at 20 years. Any other type of passport misuse including making false statements on a passport application, altering or counterfeiting a passport, using a fake or altered passport or even using a passport that belongs to another person could trigger felony charges with a 10-year penalty.
As you can see from this particular case there are no breaks for first time offenders when it comes to fraud on official federal documents. Federal fraud laws come into play for dozens of things including currency, bank entries, mortgage applications, documents involving air and seaports, and Social Security. Any violation of the numerous federal fraud laws is likely to be classified as a felony punishable by potential jail sentences for even first time offenders. If you have been charged or are being investigated for any federal crime including white collar crimes such as bank fraud, mortgage fraud, passport fraud or counterfeiting contact federal criminal defense lawyer Benjamin Herbst anytime for a free consultation. Benjamin handles cases in all Maryland jurisdictions including Baltimore, Greenbelt, Salisbury and the courthouses at Joint Base Andrews and Aberdeen Proving Ground.
Resources
Physician Sentenced to 15 Months in Federal Prison for Passport Fraud, justice.gov.